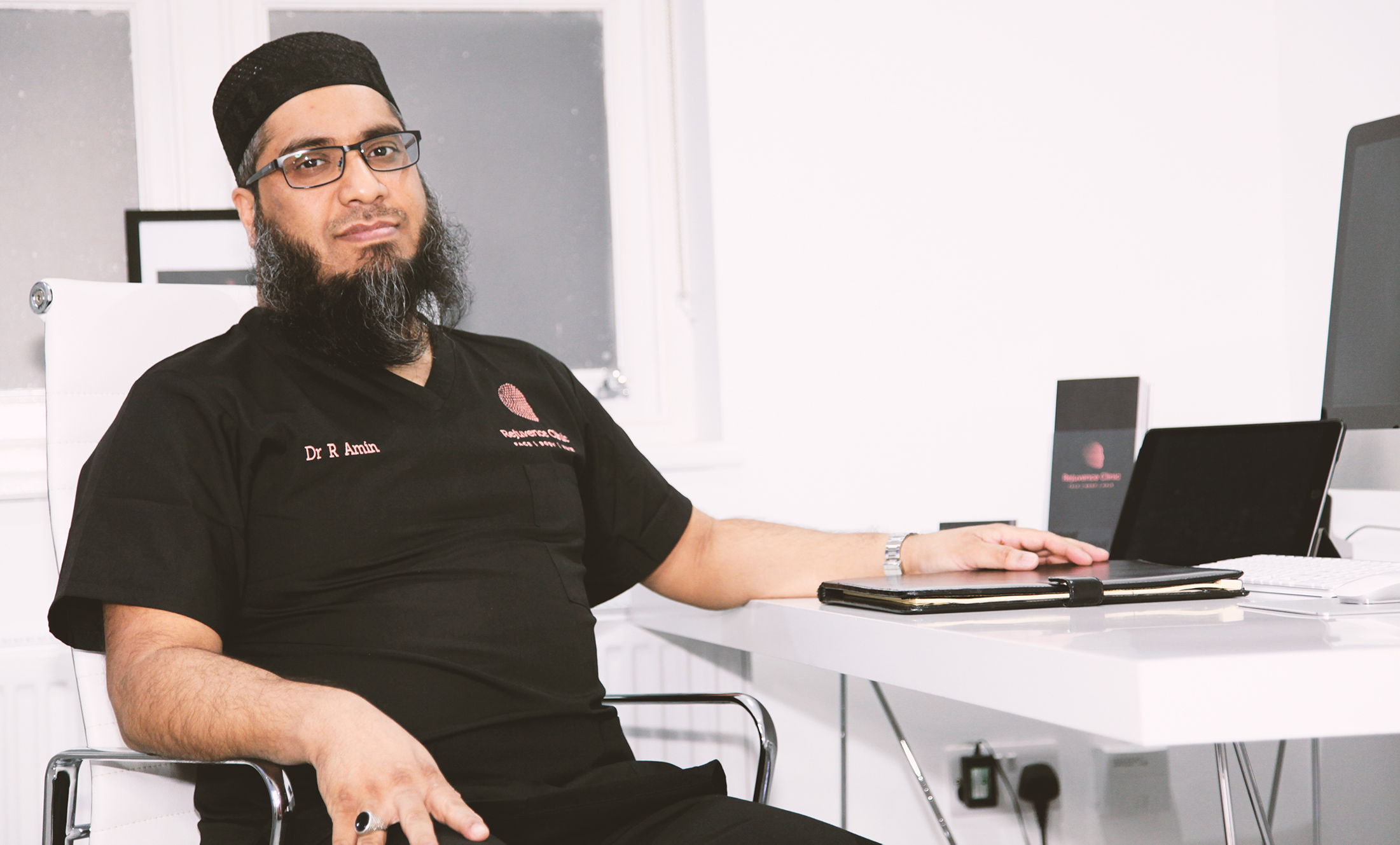 Co-founder of Rejuvence
BSc (Hons) MBChB
Dr Amin is the co-founder and Medical Director of Rejuvence Clinic. Dr Amin qualified as a doctor in 1996 from the University Of Leicester Medical School. He has been registered as a medical doctor with the General Medical Council since 1997. He has under taken extensive surgical training at various hospitals in Leicester, London, Hertfordshire & Bedford. Between 1997 and 2002 Dr Amin has worked in General & Vascular Surgery, Urology, Orthopaedics & ENT. He qualified as a GP (General Medical Practitioner) in 2003 and has been providing aesthetic treatments since 2009. Dr Amin has completed.
extensive training in the field of aesthetic and anti-ageing medicine. He has completed basic and advanced courses in the administration of botulinum toxin, dermal fillers, chemical peels and platelet rich plasma. He has been trained by world renown experts providing treatments throughout the world such as Dr Daniel Sister. He is a verified and registered ZO skin care treatments and products provider. Dr Amin was previously the founder and director of Your Face Clinic – a well established and successful aesthetics clinic based in Luton and has developed a healthy following with many regular clients who appreciate his flare and clinical excellence. He is also the medical director of the Circumcision Centre and Thornhill Clinic.