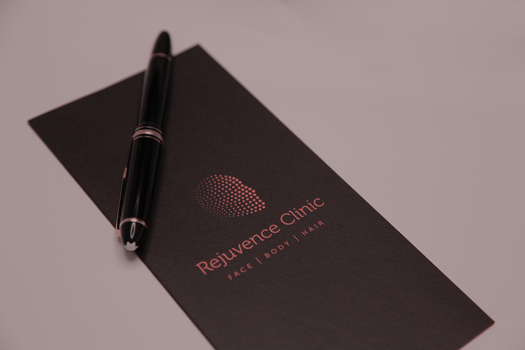 At Rejuvence we aim to offer our clients the most cutting edge aesthetic and regenerative treatments available in the UK today. We combine the latest technology with the newest concepts. We are the first clinic in the UK to introduce J Plasma to the UK and are currently the designated training hub for J Plasma. We have the Magellan TruPRP system in clinic as well as innovative hair care supplements and amongst the first few clinics in the UK to use micronized fat in stem cell treatments for hair loss, facial rejuvenation and joint strains and tendon/ligament injuries.
Rejuvence Clinic came about through a shared interest in aesthetic and anti ageing medicine and the desire to set up a practice in keeping with the recommendations outlined by the Keogh report published in April 2013.
What is the Keogh report?
Doctor-led and Doctor-delivered
At Rejuvence we are determined to offer a transparent and non-pressured environment for our clients. We are a doctor-led clinic that provides treatments only delivered by doctors. We have extensive experience in cosmetic medicine and have completed industry recognised training.
Relaxed and comfortable setting
At Rejuvence we provide a well balanced, relaxed environment where we believe our patients will feel comfortable and able to express their aesthetic concerns free from the pressure of a hard sell.

At Rejuvence we are always keen to stress realistic outcomes to our clients. We are always honest and realistic in our expectations of a treatment and are keen to ensure that our clients understand this. We do not make grand and outrageous claims to push through a sale. If something works fantastic we will tell you. If something is not going to work well we will also tell you.
What is evidence-based medicine?
We are firm believers in the use of evidence based medicine. For too long the practice of cosmetic medicine has been based on the use of treatments and products that promise much but have little scientific evidence in the form of extensive trials to backup their claims. Evidence based medicine is the practice of medicine that has firm scientific data in the form of trials to demonstrate clearly that a particular treatment has a significant effect and that it actually works. We have a research background and only deliver treatments to our patients that we know works. We only provide cosmetic products that have been the subject of a strong assessment process to demonstrate its efficacy.
Transparent and competitive pricing