Rejuvence Clinic is located on Commercial Road, right next to Canary Wharf. It is uniquely placed right next to London's financial hub. No expense has been spared to create a well equipped aesthetic clinic with excellent facilities including three state of the art treatment rooms as well as an extremely comfortable and luxurious ambience for all our clients. Our reception facilities are extremely welcoming and provide a calming environment for all our clients. We have a dedicated photography area allowing us to take excellent before and after photos and conduct accurate 3D reconstructions of the face.
Rejuvence Clinic came about through a shared interest in aesthetic and anti ageing medicine and the desire to set up a practice in keeping with the recommendations outlined by the Keogh report published in April 2013.
What sorts of treatments do we offer?
On site we are able to offer treatments including wrinkle relaxing injections, dermal fillers, platelet rich plasma using the Magellan TruPRP system, excision of moles and cysts, and VASER liposuction. We are the first clinic in the UK to offer J-Plasma and J-Plazty. These are revolutionary treatments that have become extremely popular in the US and is able to provide really fantastic skin tightening. For further details look at our page on J-Plasma and J-Plazty. Our Hair Transplant service is headed up by Dr Waqas Chaudhary with transplants starting from £2500.00. We have recently acquired a new HI-EMT machine for non-invasive muscle building and fat burning. We are also able to offer stem cell treatments using micronized fat for hair loss, facial rejuvenation, osteoarthritic joints and tendon or ligament injuries.
How can I get to the clinic?
We have excellent links at Rejuvence Clinic. The closest train station is West Ferry DLR. Pay by phone parking is available on Three Colt Street, Gill Street and Narrow Street. All are only a few minutes walk from the clinic. Parking is free after 5.30pm and over the weekend. We are only 10 minutes walk from the main Canary Wharf shopping centre.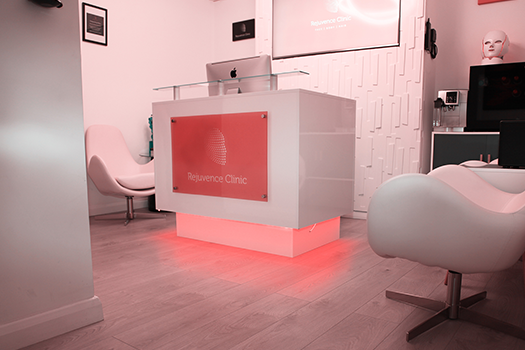 At the Limehouse Clinic site there are also a wide range of alternative services available providing a truly multidisciplinary setup.
Private GP services on hand at the Limehouse Clinic. Dr Ruhul Amin is an experienced GP. At our Limehouse Clinic we are able to provide a variety of GP services as well as arrange for routine and specialist blood tests, x-rays and scans. Our dedicated ultrasound scanning service is run by Dr Ali Zaman – Consultant Radiologist. We provide travel and work vaccinations, medical assessments and private consultations. We are also registered with the Department of Health & Social Care for the provision PCR Swab Covid-19 testing for international travel. For further details please refer to our website: rejuvencemedical.co.uk
Circumcision Pro s a specialist dedicated circumcision service headed up by our co-founder, Dr Ruhul Amin. At Circumcision Pro we are able to provide private circumcision services for males of all ages, from newborns and babies right up to adults. Our prices are extremely competitive and our surgeons are very experienced having performed more than 10000 cases collectively. We offer the plastibell and circumplast as well traditional cut and stitch approaches. For further details please refer to our website: circumcisionpro.co.uk