Nasolabial Folds & Smile Lines Filler Treatments London, UK
Prominent nasolabial folds are one of the early visual signs of ageing. Nasolabial folds can be defined as creases that extend from the edge of the nose to the corners of the mouth.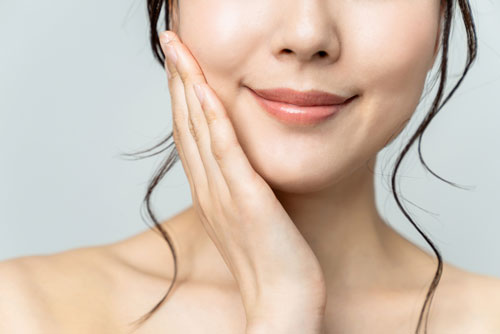 How do nasolabial folds form?
Ageing of the face is the result of many processes. It is a three dimensional process involving more than just the skin. As we age there are changes in the volume of fat compartments of the face. Parcels of fat lying under the skin of the face lose volume and start to sag. The sagging effect is worsened with time by stretching of ligaments that hold parcels of fat in place and keep the structures of the face tight and in place. This process in the cheeks results in the formation of nasolabial folds.
How can nasolabial folds be treated?
A thorough understanding of the specific changes that have taken place leading to the development of nasolabial folds is needed to plan effective treatment. It is important to understand whether the nasolabial folds are due to loss of volume in the cheeks or due to sagging of heavy cheeks. Treatment is based on either the replenishment of volume of fat parcels that have become deflated or indeed lifting of sagging tissue.
Before
After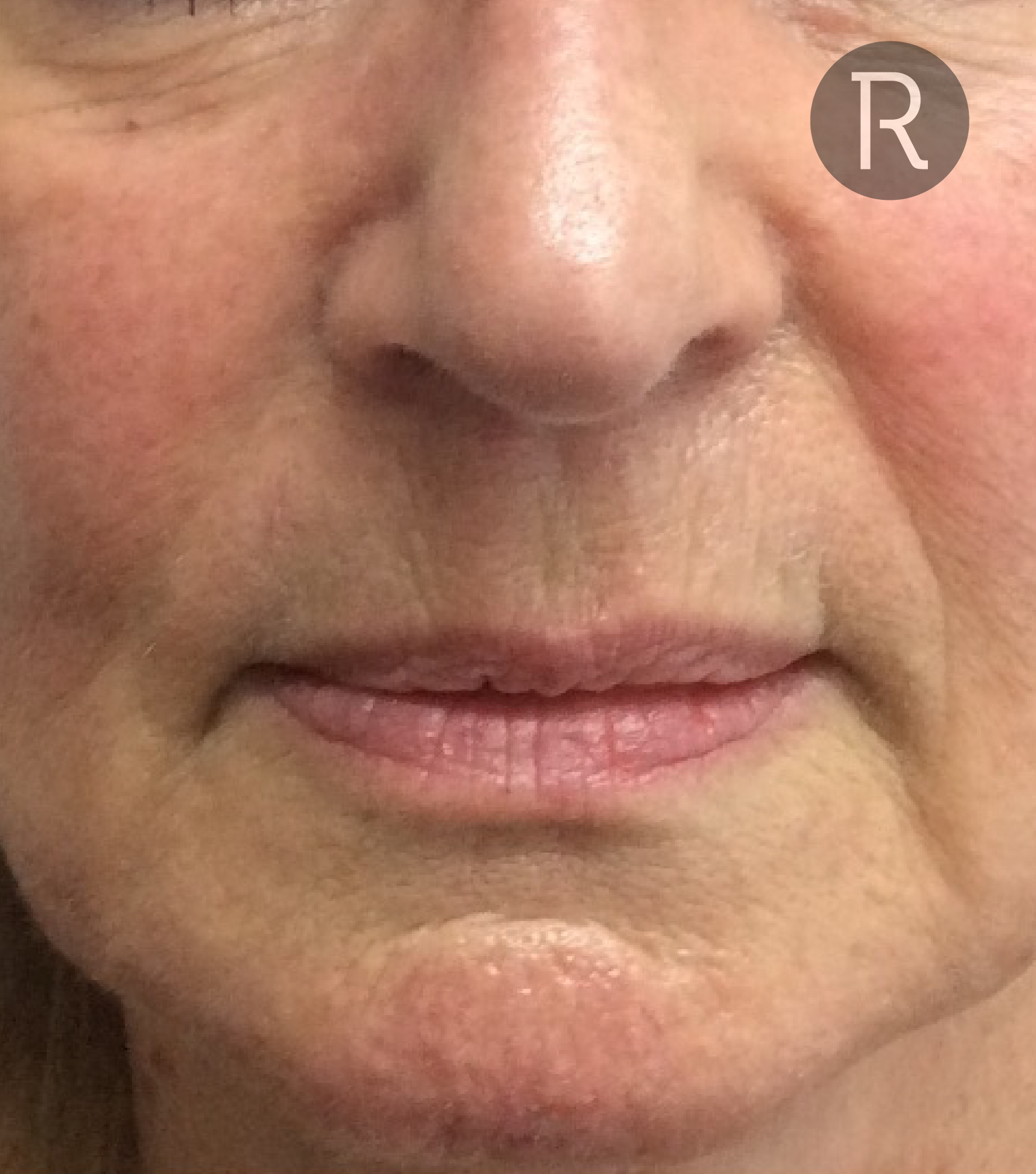 Before
After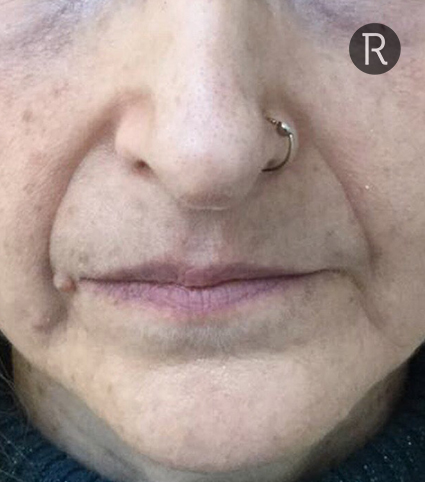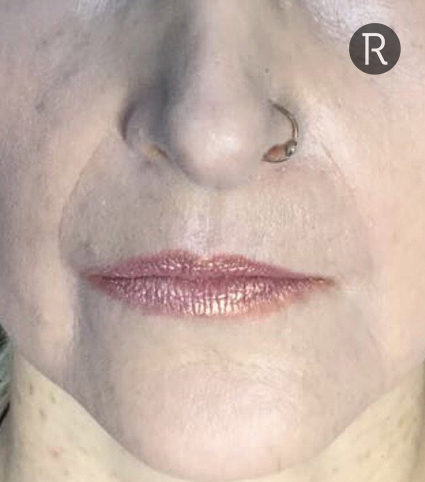 ©Individual results may vary.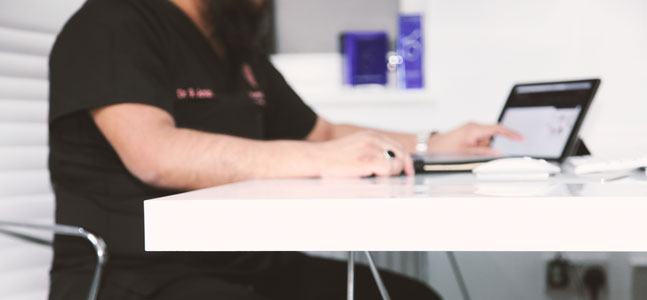 At Rejuvence we have experience in the combination of different treatments to achieve the best results when it comes to nasolabial folds. We understand the ageing process and are able to plan appropriate treatment for those seeking midface rejuvenation and correction of nasolabial folds. The use of cutting edge technology and a full three dimensional assessment using 3D scanning techniques means we really are ahead of the game.
Hyaluronic acid dermal fillers can be used to treat nasolabial folds. Nasolabial folds can be directly injected with hyaluronic acid to improve them if appropriate. In certain situations, particularly where the folds are especially thick, direct filling of these folds with hyaluronic acid can make things worse. In this case balancing the face elsewhere is necessary by placing filler into the cheek bone regions and around the tear trough (under eye region) to provide a lifting effect and pull up the cheek to lighten the nasolabial fold. If necessary thereafter the nasolabial folds can be given a slight touch up to complete the treatment.