Dermalux LED Phototherapy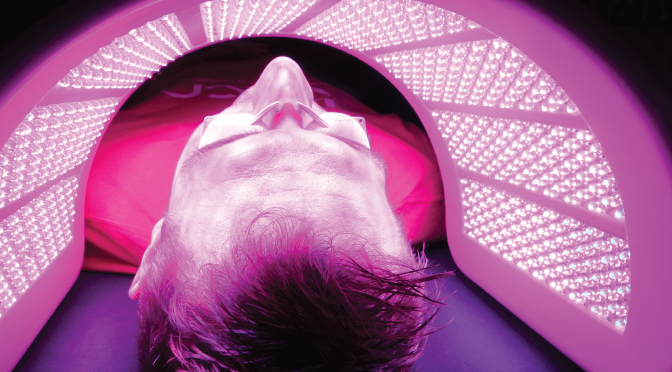 Dermalux™ LED Phototherapy is a non-invasive hand and facial treatment that uses narrow band, non-thermal UV light energy to trigger your body's natural cell processes to accelerate rejuvenation and repair of the skin. Utilising clinically proven Light Emitting Diode (LED), Dermalux™ delivers excellent results for a wide range of common skin concerns including as an Ageing Skin Treatment and Acne Treatment. It also provides treatment of compromised and reactive skin conditions. It is painless and suitable for all skin types with minimal side effects and is an excellent supplement to other topical and more invasive treatments for a wide variety of skin complaints.
The skin has the ability to absorb certain wavelengths of light (colours) and use them as a source of energy to activate specific cellular functions to produce a therapeutic effect. Light Therapy can reproduce these individual wavelengths (nanometres) to recharge the cells, energising them to heal quicker and rejuvenate faster. LED phototherapy with Dermalux™ leads to stimulation of fibroblast collagen deposition and increased cellular activity within the skin. Successful treatment with LED Phototherapy is determined by delivering clinically proven wavelengths that allow for specific cellular reactions to take place. Cell activity is modulated in a light-dependent matter and does not use heat, trauma or chemicals to promote change in the skin. Hence this provides one of the safest options to treat all skin types.
What is it used to treat?
RED light at 633nm will benefit all skin types and has a unique rejuvenating and anti-inflammatory effect on the skin. NEAR INFRA-RED light at 830nm is the most deeply absorbed wavelength by skin tissue and works synergistically with RED light, synthesising collagen, elastin and growth factors to counteract ageing and skin damage. The anti-bacterial action of BLUE LED 415nm is proven to be extremely effective in the treatment of acne and assisting in the prevention further breakouts. A unique feature of Dermalux™ is that all three wavelengths can be delivered either as individual LED treatments or together in any selected combination providing stimulation at multiple levels for an optimal clinical response.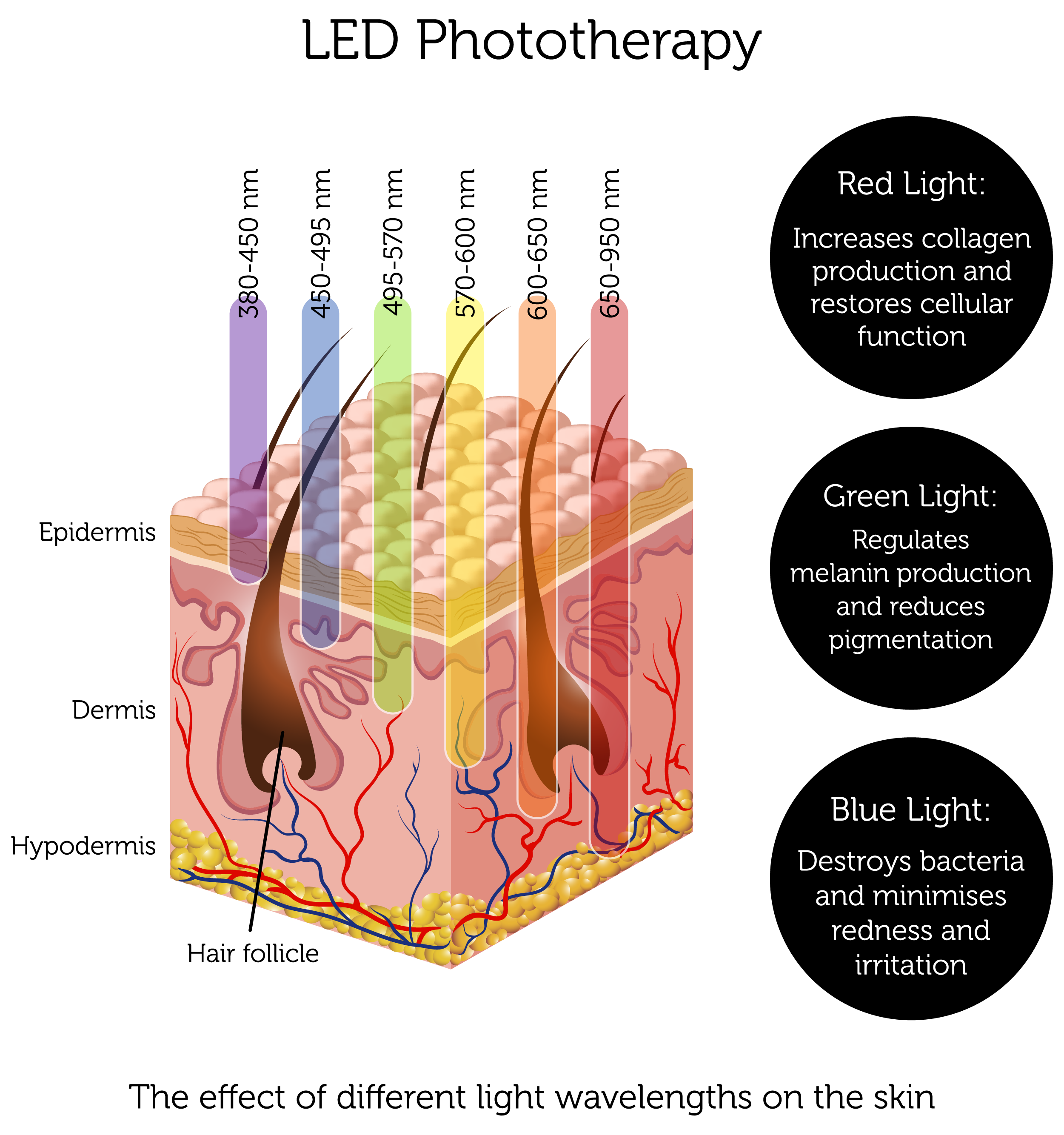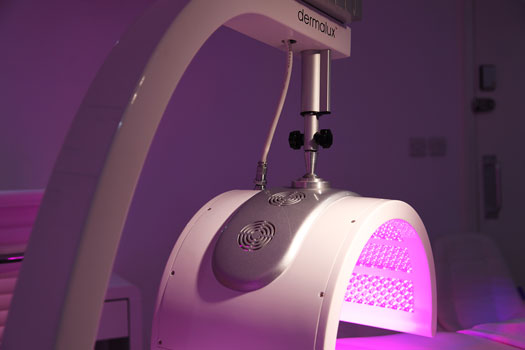 At Rejuvence we believe in a combined approach to achieving best possible results for clients and have extensive experience in developing bespoke treatment programs that deliver long lasting positive results. We are able to do this based on our well grounded understanding of the complexities of skin and skin ageing. We believe LED phototherapy is a fantastic supplement to almost any treatment program for any skin complaint. In addition to treating the signs of ageing, acne, psoriasis, rosacea and dermatitis LED phototherapy is a great option for clients after treatment with wrinkle relaxation injections and more invasive procedures thanks to its anti-inflammatory properties.