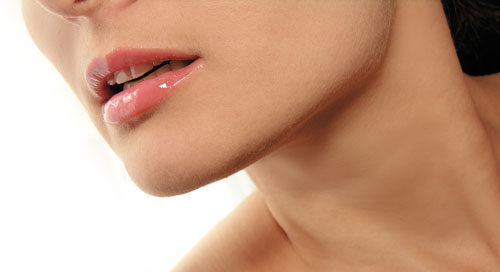 Threads have really taken off in recent years. It is minimally invasive and produces results similar to the more expensive surgical face lift. Threads are used to treat jowls and sagging skin around the cheeks. It is also used to treat bands and sagging skin in the neck as well as drooping of the eyebrows. A set of threads to either side of the face and neck can provide a lifting effect that can redefine the jaw and cheek regions as well as tighten the neck.


PDO Threads VS Spring Thread
At Rejuvence Clinic we are able to offer 2 types of thread for jaw lifts – PDO Threads and the Spring Thread®.
PDO Threads are special surgical sutures. These threads, when inserted underneath the skin, are absorbed over a period of 3 months and replaced with strands of collagen and elastin. As the new collagen is laid down the skin gradually starts to contract and become tighter helping to improve jowls and sharpen up the jaw line. Some PDO threads have small hooks called cogs. When these are inserted they can be used to help lift sagging skin to give an immediate lifting effect that can last for up to 18 months. 
The Spring Thread® is a biocompatible, silicone based permanent thread with moulded round cogs. It is thicker and stronger than PDO threads and able to provide much greater lift that lasts for much longer – up to 5 years. The Spring Thread® also stimulates new collagen and this results in facial rejuvenation. 
How do PDO Threads help with a jaw lift and jowls?
PDO 'Cog' threads can be inserted along the border of the jaw line and lower half of the cheek. These threads can then be anchored just below the ear lobes and used to tighten up the jaw line and help to improve jowls and marionette lines. The 'cog' threads can then be reinforced with 'flat' threads or 'screw/twisted' threads in a criss cross manner running over the 'cogs'. This results in a meshwork of threads that will be replaced with collagen strands over the next 3 to 4 months helping to maintain the lift achieved. A PDO thread lift for the jaw line can last for up to 18 months. However, they are best suited to younger patients and smaller jowls.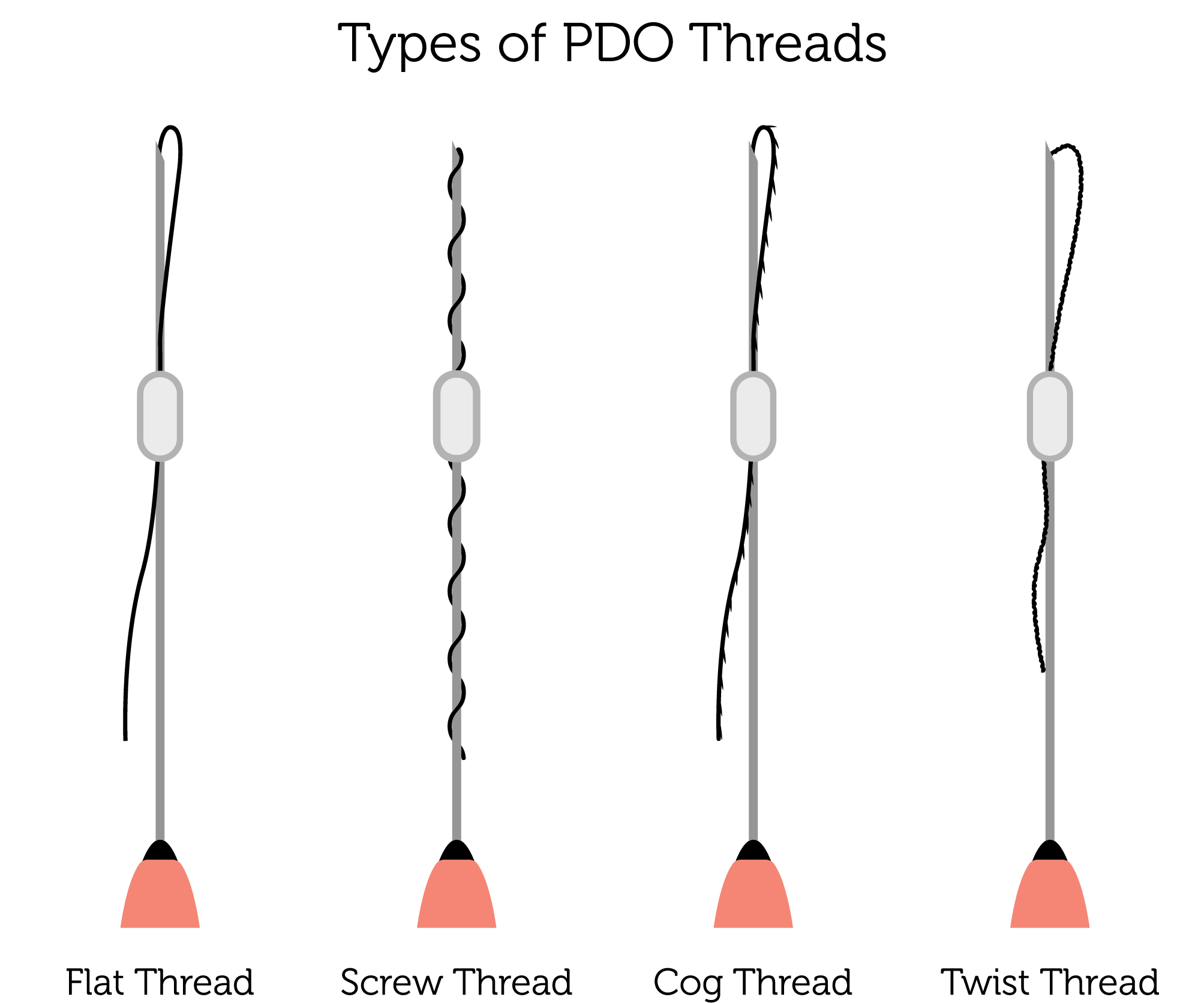 How can Spring Threads be used to provide a jaw lift?
The Spring Thread® is inserted in a similar manner to PDO threads. Spring Threads® consist of a biocompatible silicone matrix with moulded round cogs. These cogs anchor into the tissues just below the skin. Once inserted they can be tightened and sagging skin lifted. The Spring Thread® is much thicker and stronger than PDO threads. Hence much fewer are needed. The lift achieved is much greater and lasts for longer. The Spring Thread® is a much better option for older patients who often have much heavier jowls with results lasting for up to 5 years. 
The Spring Thread® can be anchored just in front of the ear, similar to PDO Threads or indeed a little lower down. Fewer threads are needed thanks to their superior strength.