A face lift is a major surgical procedure involving a general anaesthetic, long operating time, prolonged downtime with significant bruising, swelling and pain and not to mention costs a lot of money. The majority of us are not prepared to go down that route. However, as we age and develop sagging skin, we all want to do something to provide a little lift and rejuvenation.
Thread lifts are a non-surgical alternative to the traditional face lift. Of course the results of a thread lift are not comparable to that of a full face lift. However, at a fraction of the cost, quick treatment time, no general anaesthetic, minimal bruising and pain, and practically no downtime, it is a fantastic option for many.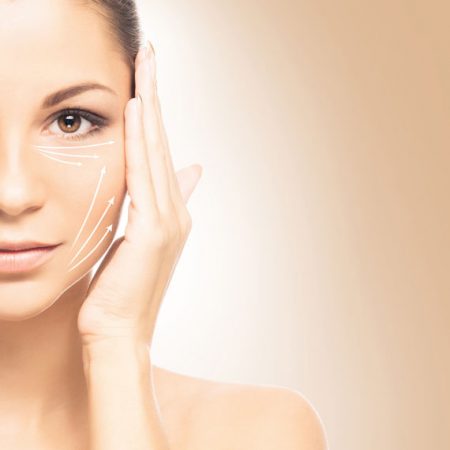 How do Threads provide lift?
At Rejuvence Clinic we offer two different types of thread treatment that can help to lift sagging skin, increase collagen production and rejuvenate the face. We offer PDO threads and the Spring Thread® treatment.
PDO threads were originally developed in South Korea. They are special surgical sutures used for stitching in operations. These threads, when inserted underneath the skin, are absorbed over a period of 3 months and replaced with strands of collagen and elastin. Collagen provides skin with its tensile strength. As we age we lose collagen and elastin and this results in it sagging. New collagen production helps to tighten and lift skin.
The Spring Thread® is a permanent thread that is very similar to human skin. It is composed of silicone and consists of specially moulded round cogs. Once inserted the cogs engage with the underside of the skin and when secured help to lift sagging skin. Spring Thread® also stimulates collagen production and helps to rejuvenate the skin.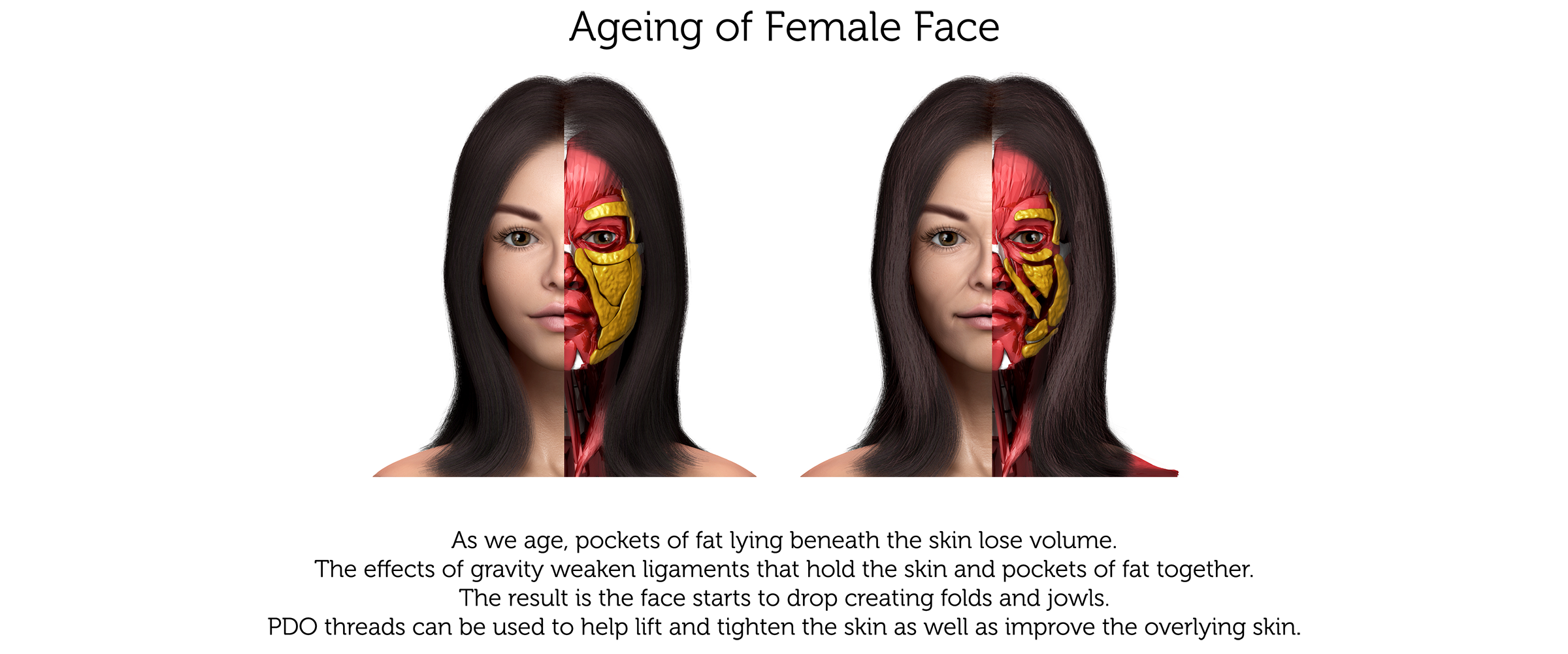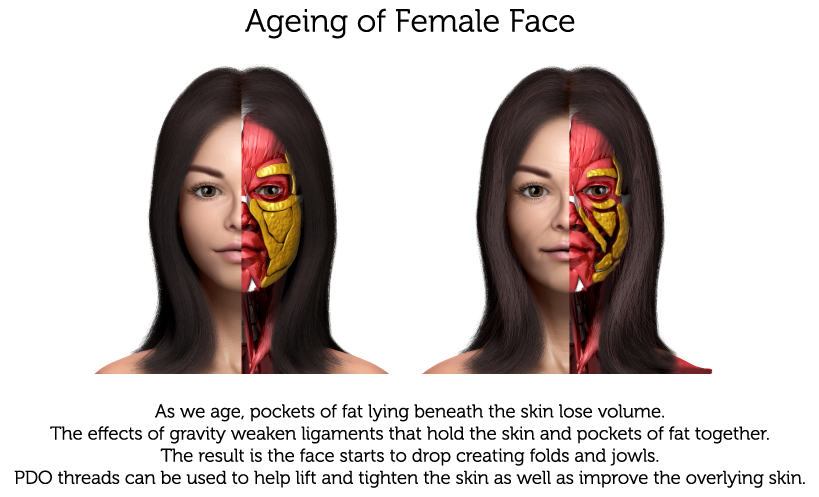 PDO Threads vs Spring Thread
There are differences between the Spring Thread® and PDO Threads when it comes to a non-surgical face lift. It is very important to use the most suitable thread for your treatment and we can help you with this at Rejuvence Clinic.
PDO threads are temporary and get absorbed within 3 months whereas the Spring Thread® is a permanent thread. PDO threads are more rigid and not as strong. Effects last for 12 to 18 months and provide subtle lift. They are more suited to younger patients.

The Spring Thread® is much stronger but also very similar to your skin in that it is quite flexible. The lift is much greater and lasts much longer – up to 5 years. It is more suitable more older patients with more saggy skin. Both threads result in new collagen production.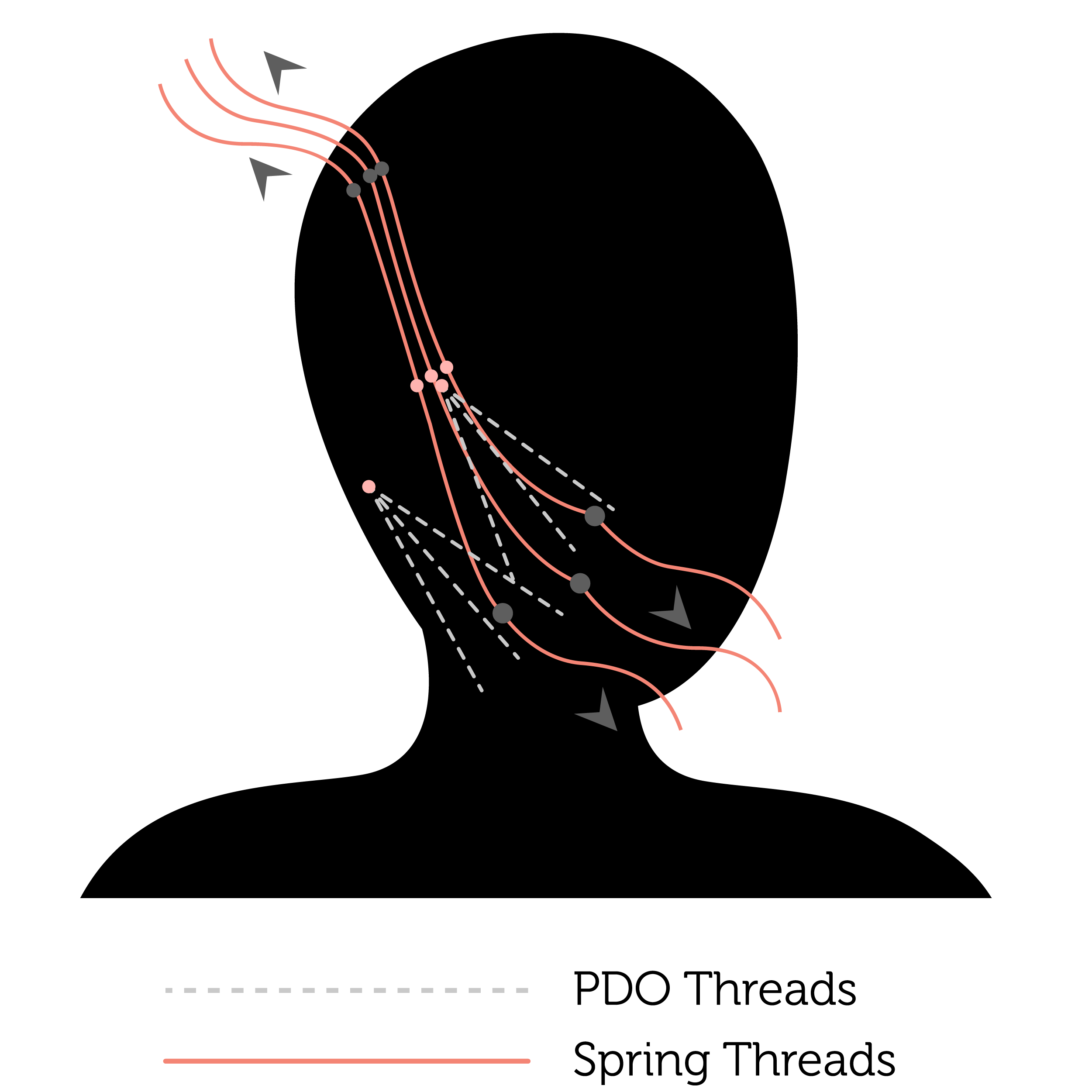 How do threads provide a face lift?
Using a combination of 'cog' and 'screw/twisted' PDO threads it is possible to carry out a non-surgical face lift. 'Cog' threads can be inserted below the skin over the cheek regions heading down towards the angle of the mouth and even jaw. These threads are then anchored just in front of the ear either side and can be tightened to provide a lifting effect to the whole of the mid face and even sharpen up the jaw line. This is then combined with a mesh arrangement of 'screw/twisted' threads running across the 'cog' threads to reinforce this lift. Over 3 months all threads are absorbed and replaced with strands of collagen, maintaining the lifting effect for up to 18 months and also helps to rejuvenate the skin.
The Spring Thread® is inserted in a similar manner to PDO threads. Spring Threads® consist of a biocompatible silicone matrix with moulded round cogs. These cogs anchor into the tissues just below the skin. Once inserted they can be tightened and sagging skin lifted. The Spring Thread® is much thicker and stronger than PDO threads. Hence much fewer are needed. The lift achieved is much greater and lasts for longer. Despite being, permanent, treatment can be repeated and there is normally no need to remove the threads. 
Before
After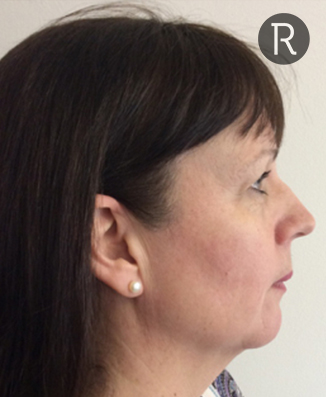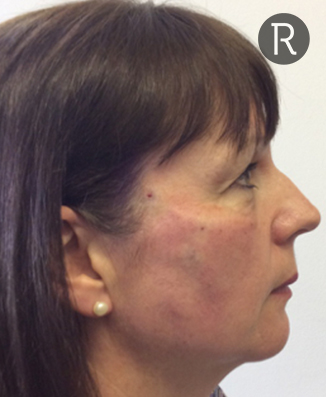 ©Individual results may vary.