Crow's Feet & Frown Lines
Crows feet, forehead lines and frown lines are well known to be signs of ageing. These lines develop over time as a result of facial expressions such as smiling, frowning and raising our eyebrows. In the same way that a shirt gets more and more creased once it has been worn over and over again, lines and wrinkles appear in the skin. Unfortunately these lines and wrinkles are not as easily ironed out as are creases on a worn shirt.
What are dynamic and static lines?
In the same way that the more we wear an ironed shirt the more creased it becomes, over time, skin can accumulate creases (wrinkles) that become more prominent with certain facial expressions. These lines and wrinkles are often defined as dynamic lines. Fine lines and wrinkles that are the result of skin ageing itself and are present, irrespective of any movement of the face, are defined as static lines. This distinction is very important when it comes to addressing treatment options.
Crow's feet are defined as wrinkles that appear at the corners of the eyes and are exaggerated by smiling. They are the result of fine lines and wrinkles arising from skin ageing. These lines are deepened and increased in number on smiling due to the effects of hypertrophied (increased size and strength) orbicularis oculi muscle (muscle around the eyes that help with closing of the eyelids).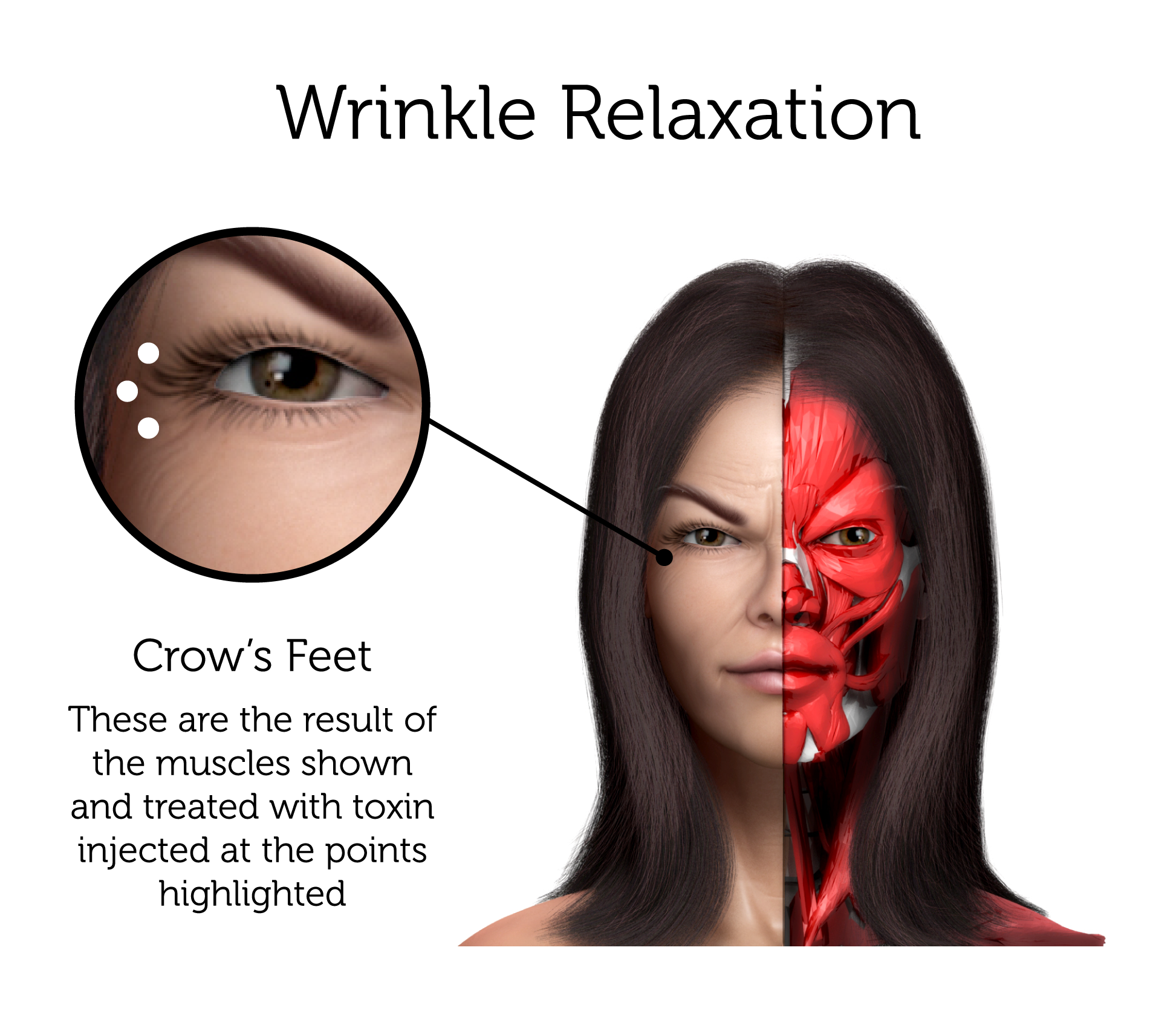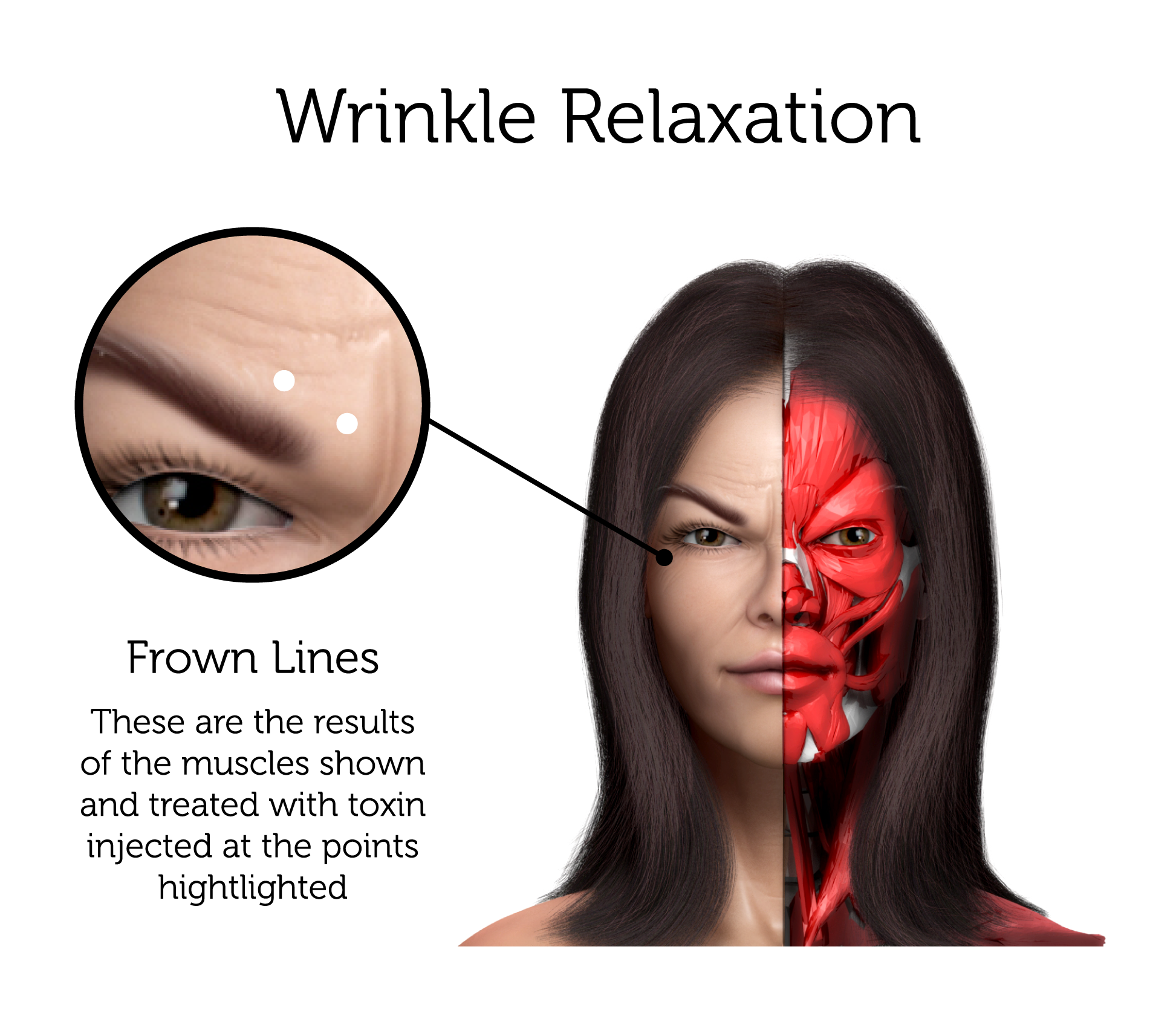 Frown lines appear over the bridge of the nose and in between and above the eyes. These are the result of a hypertrophied procerus muscle (producing horizontal lines) and hypertrophied corrugator supercilli muscles (producing vertical lines). Active frowning leads to a deepening of these lines and even an increase in number.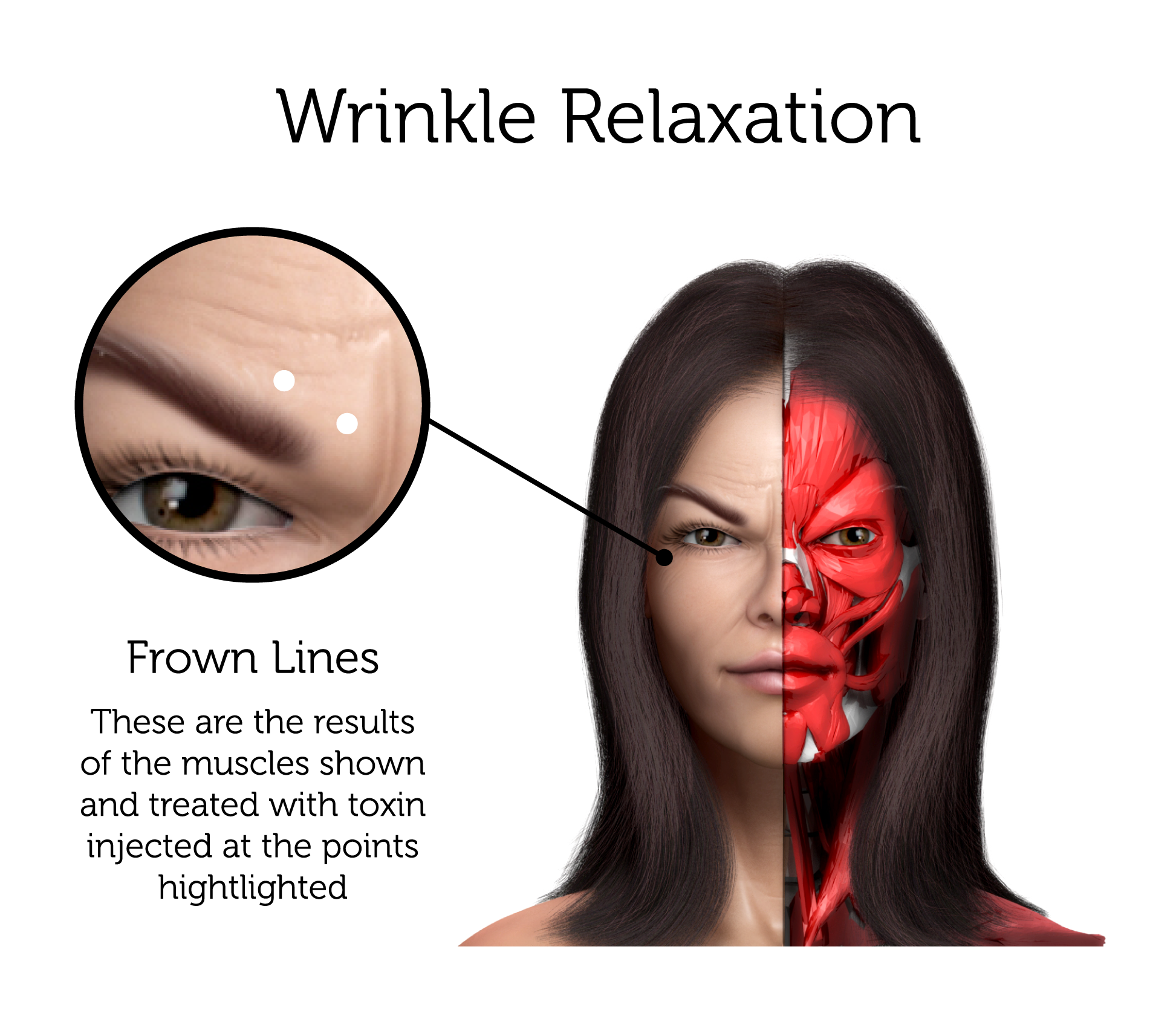 Forehead lines are the result of the frontalis muscle. Ageing skin over the forehead and unscrupulous sun exposure can contribute to wrinkles and fine lines. Raising of eyebrows during certain facial expressions can deepen these lines and even increase in number.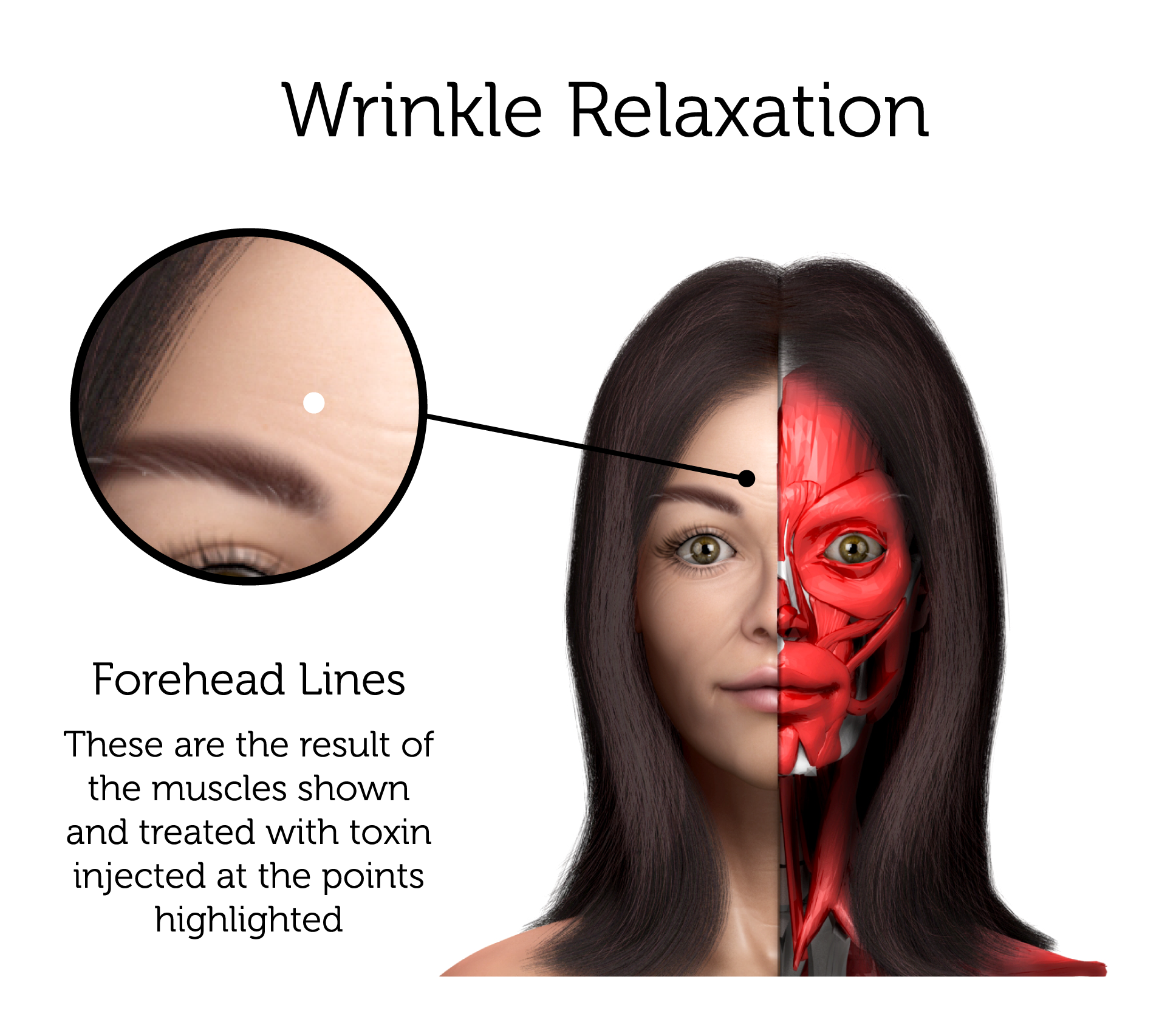 Before
After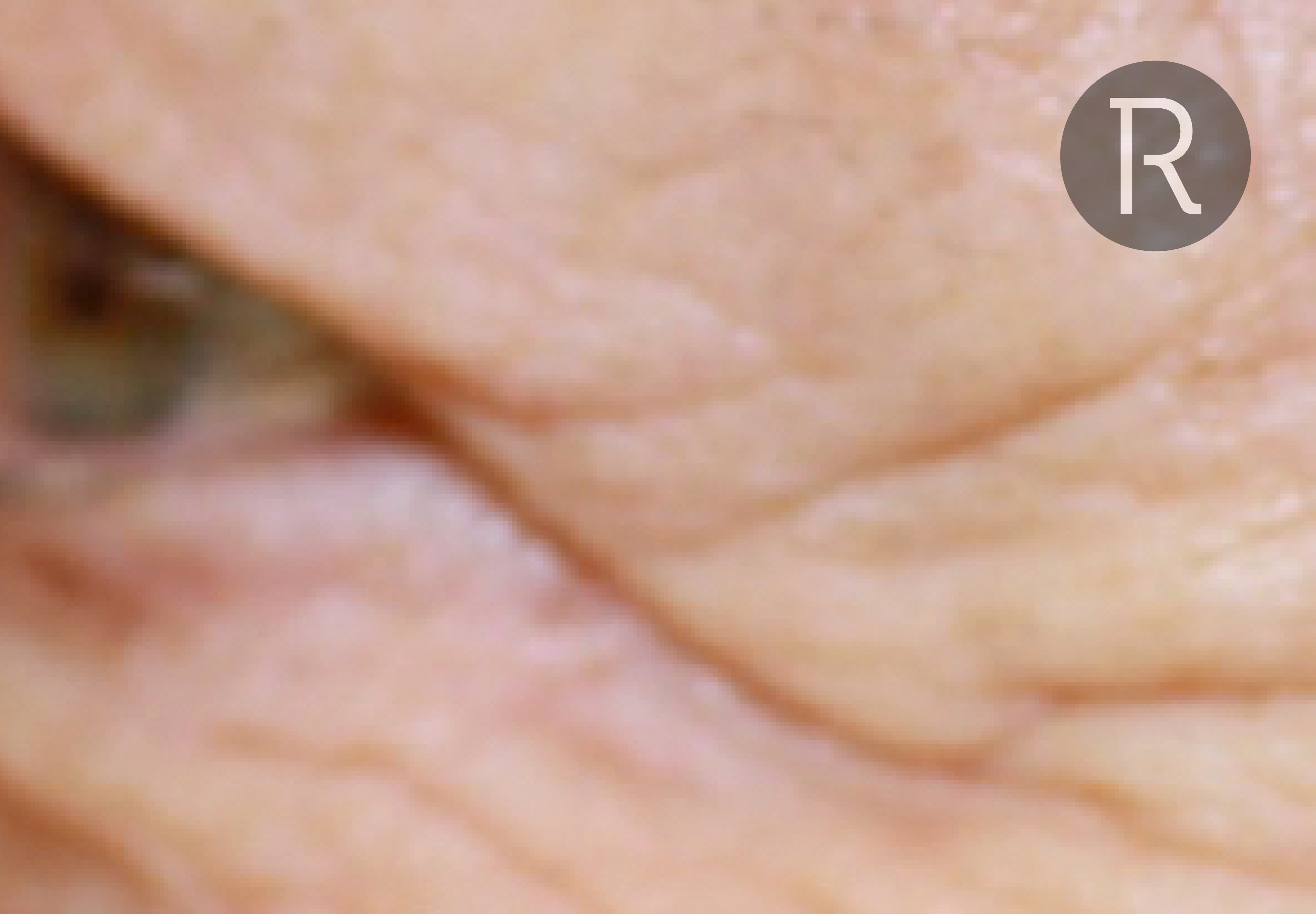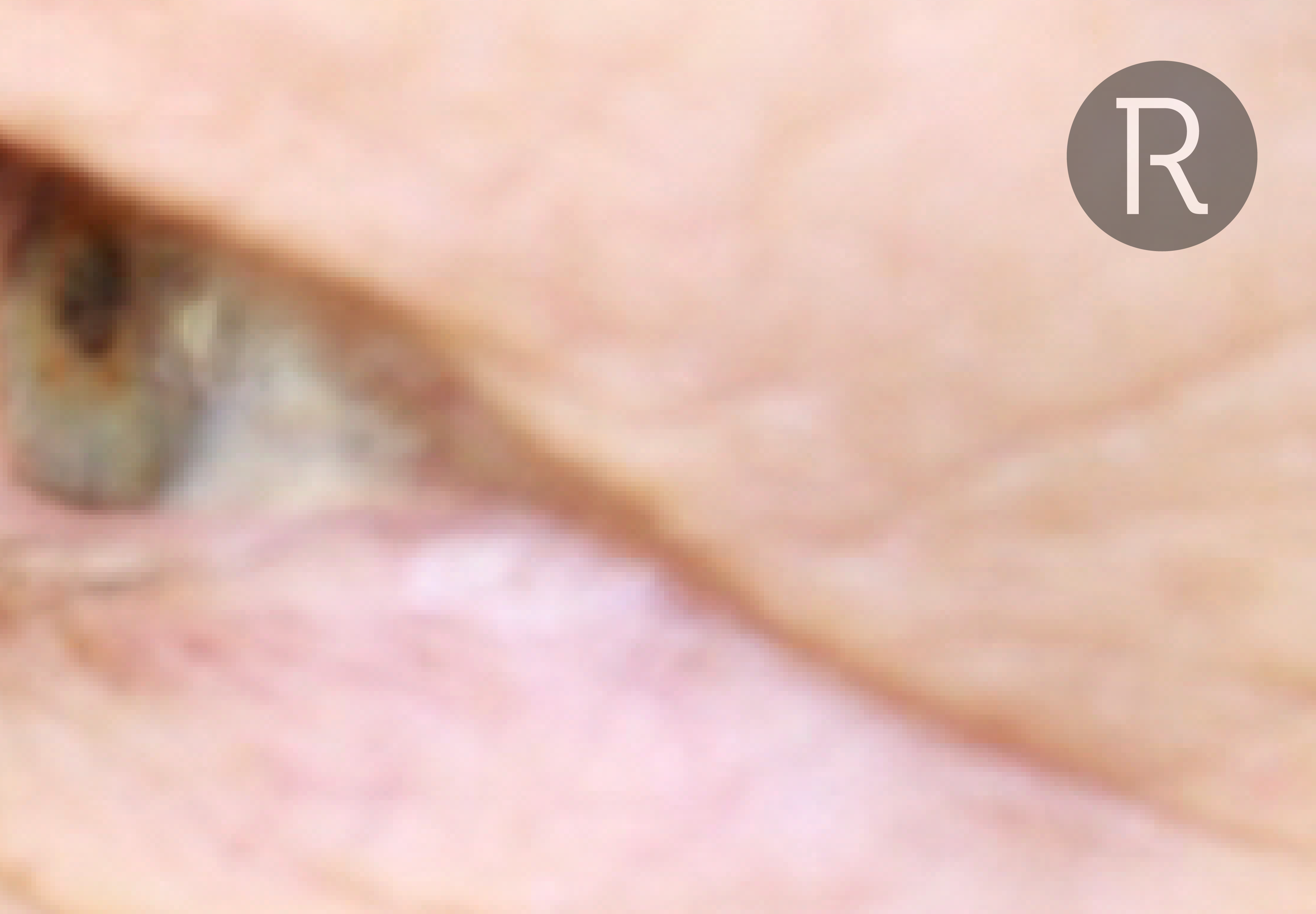 Before
After


Before
After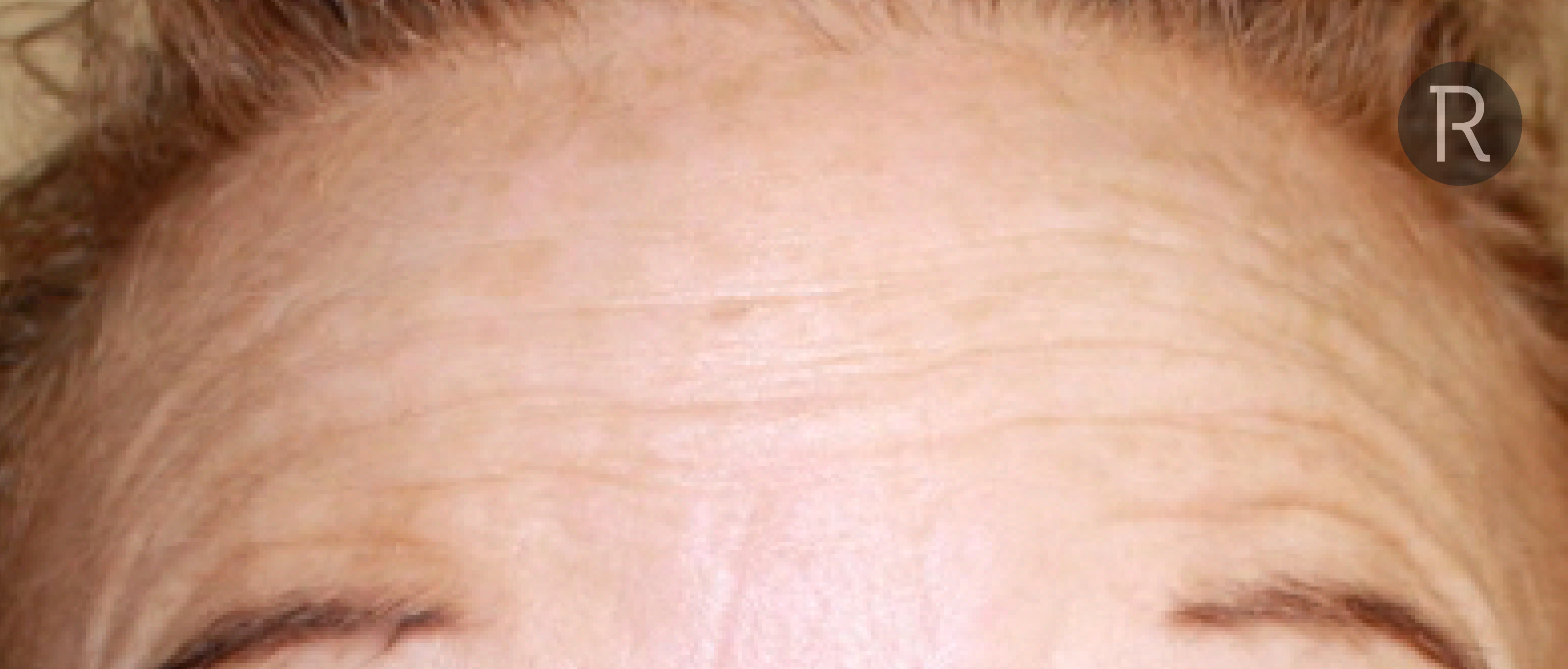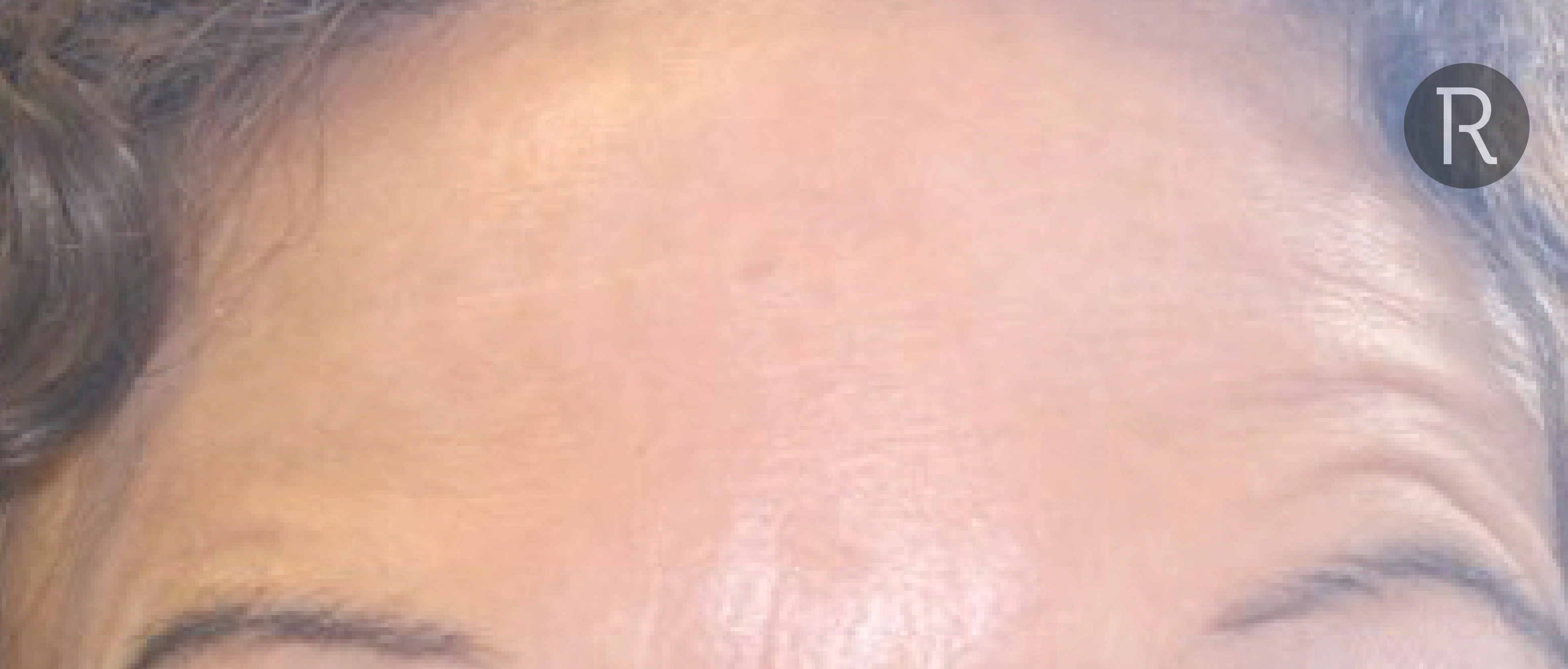 Before
After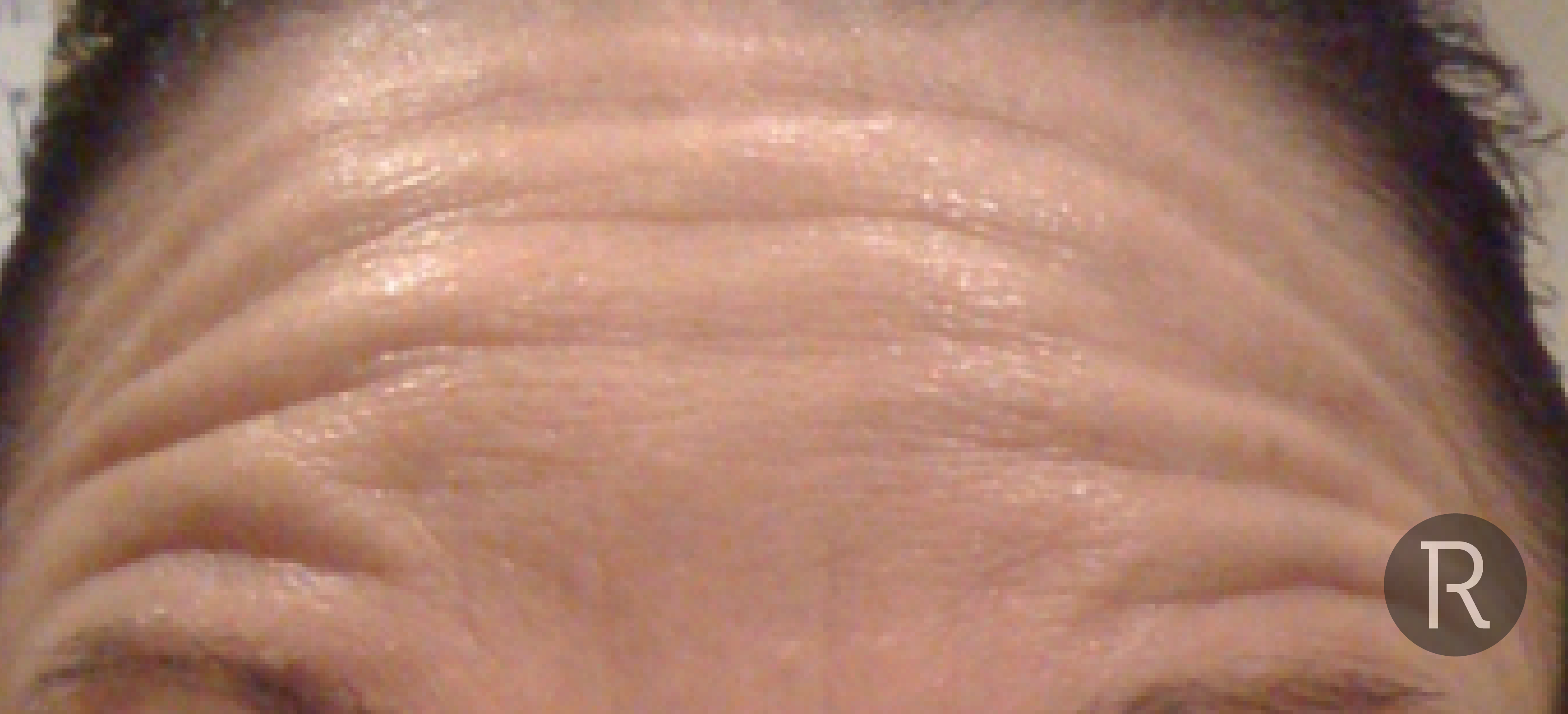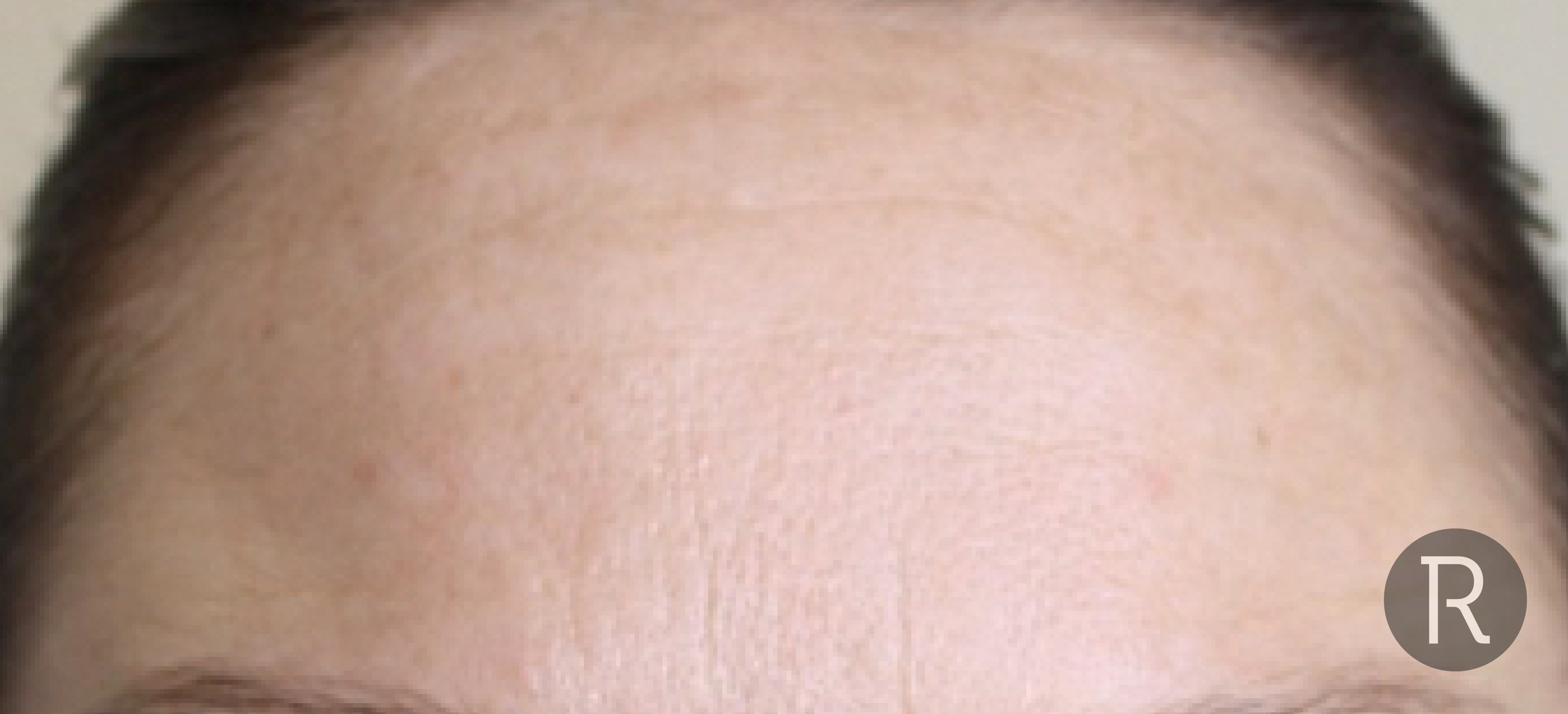 TREATMENT OPTIONS FOR CROW'S FEET & FROWN LINES
Wrinkle Relaxation Injections
At Rejuvence we pride ourselves on our skill and expertise in the delivery of aesthetic treatments but also in our ability to communicate with our clients and provide them with accurate and realistic expectations of treatments. We are honest and ethical in our approach. We strongly believe in shared decision making and are here to empower our clients with the knowledge and insight needed to make an informed choice regarding treatment options.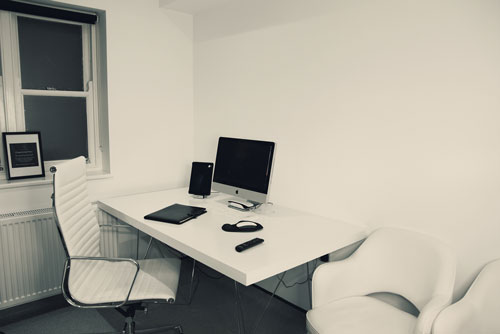 For many years the gold standard treatment for crow's feet, frown lines and forehead lines has been wrinkle relaxing injections. Injections of botulinum toxin type A into specific regions of the frontalis muscle (forehead lines), procerus and corrugator supercilli (frown lines) and orbicularis oculi (crow's feet) can help to reduce the occurrence of these lines. It is important to distinguish the difference between dynamic and static lines. Wrinkle relaxing injections will treat dynamic lines with only partial improvement in static lines. Therefore after treatment some lines will still be present but will not significantly worsen with smiling and frowning.
Deeper fine lines and wrinkles can be treated with small droplets of hyaluronic acid dermal filler to fill them up. Good skin care program using the ZO range will help with skin health restoration and further improve the appearance of fine lines and wrinkles in these regions over time. Chemical peels, micro needling and platelet rich plasma will help to provide a more global improvement in facial appearance.