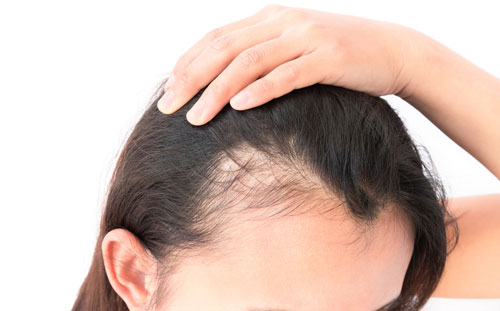 Androgenic Alopecia – Female Pattern Hair Loss
The occurrence of androgenic alopecia in females is much less than in males but is often more psychologically distressing. It is socially acceptable for men to lose their hair but definitely not women. Women suffering with female pattern hair loss will often notice gradual thinning of hair, increased hair shedding and often develop hair loss in the characteristic Christmas tree distribution over the top of the scalp. Telogen is also more common in women. This is hair loss due to stress and can often be confused with female pattern hair loss.
Women with female pattern hair loss normally avoid losing hair at the front of the hairline in contrast to men. In telogen effluvium there is a characteristic loss of hair around the temples and sides of the head. In female pattern hair loss cause can also be due to the effects of testosterone. Women suffering from conditions such as polycystic ovarian syndrome often have higher levels of circulating testosterone and hence are prone to androgenic alopecia. However, women do not respond as well to treatments such as minoxidil and finasteride as in men. Medical causes for hair loss are more significant in women and include under active thyroid, low vitamin D levels as well as low iron. The Ludwig system is used for the classification of female pattern hair loss.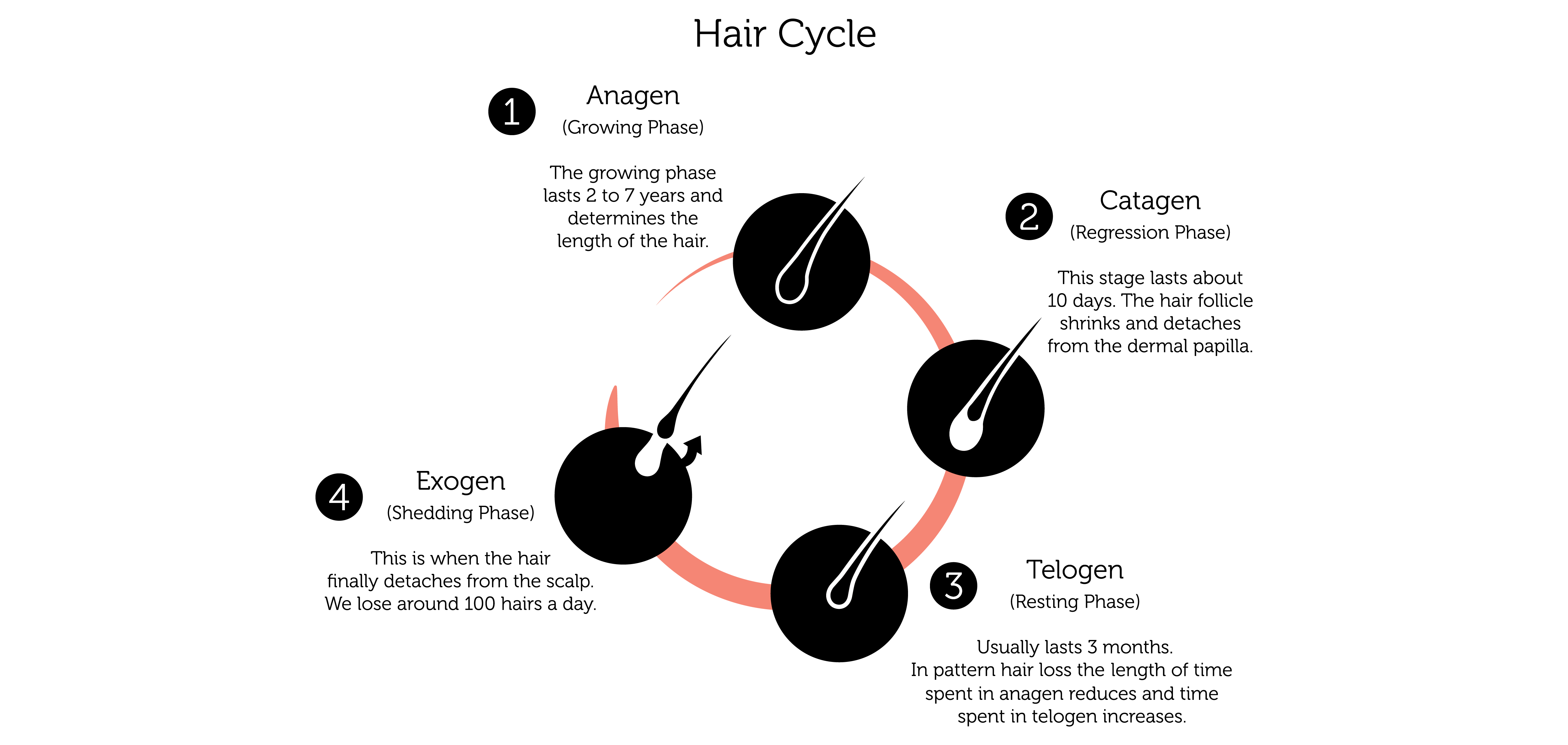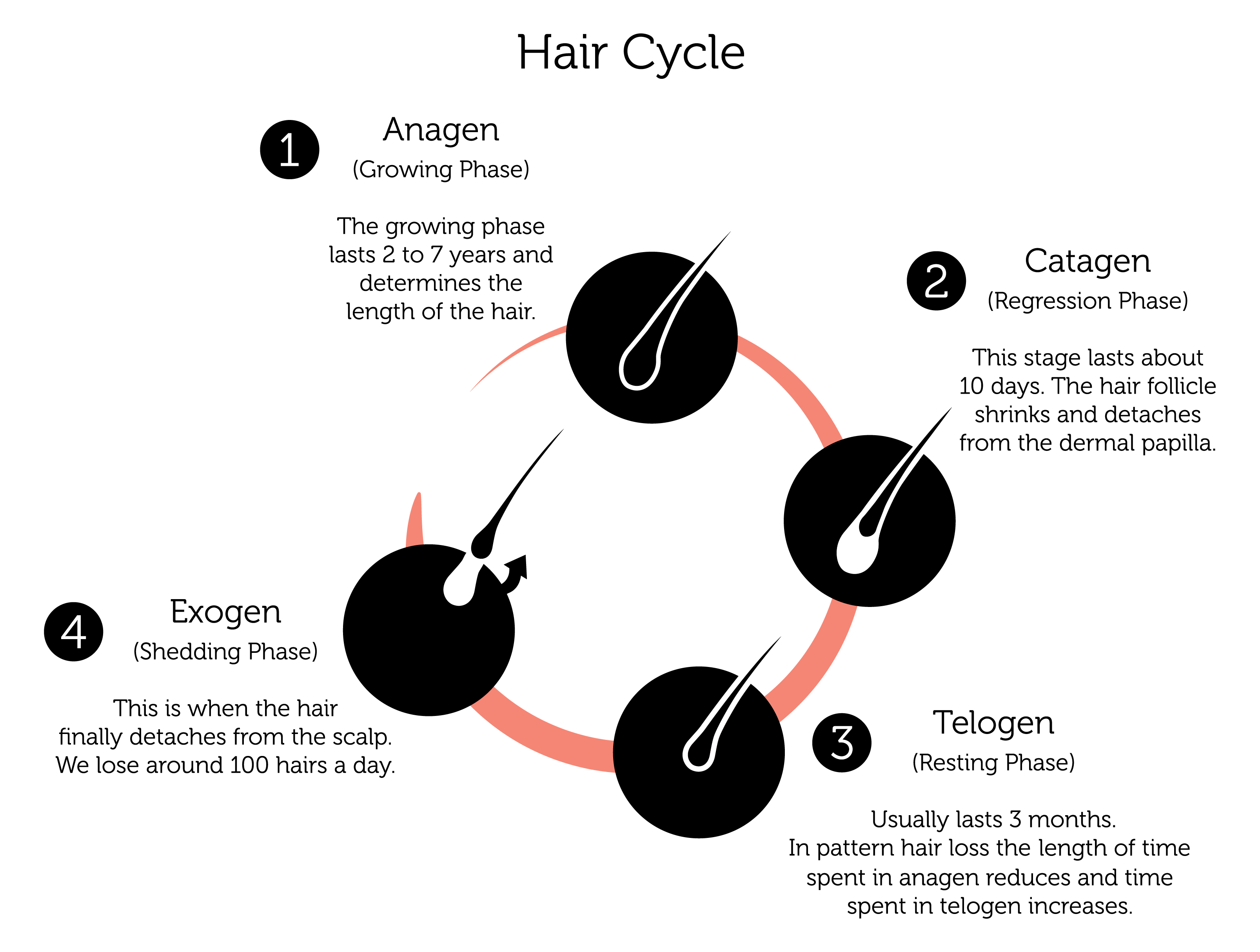 Is hair transplant an option for female pattern hair loss?
Hair transplants in women are much harder than in men and should be considered a treatment of last resort. At best they are a camouflage solution as even the largest of hair transplants consist of grafting 3000 hairs into regions of the scalp that previously had around 20000 to 30000 hairs. In addition hair transplant in women is technically much more difficult. There are two techniques used for hair transplant. The strip method is the old fashioned technique whereby a strip of skin is taken from the back of the head and all the hairs removed from this strip are implanted into bare areas. It is possible to get a larger number of grafts but often leaves an unsightly scar at the back of the head. In women this is not too troublesome as the scar is often hidden by longer strands of hair as opposed to men who tend to have the scar exposed due to shorter hair cuts. However, graft rate survival is lower than in the more modern technique of FUE (Follicular Unit Extraction). In FUE individual hair follicles are extracted and implanted into bare regions. Graft survival rates are higher and there is no large scar involved. However, FUE requires that the donor region is shaved in order to access the follicles to be grafted. This area is normally quite large and not something most women are prepared to do as they will have to shave a large area of their scalp. Results of hair transplants in women are overall not as good as in men.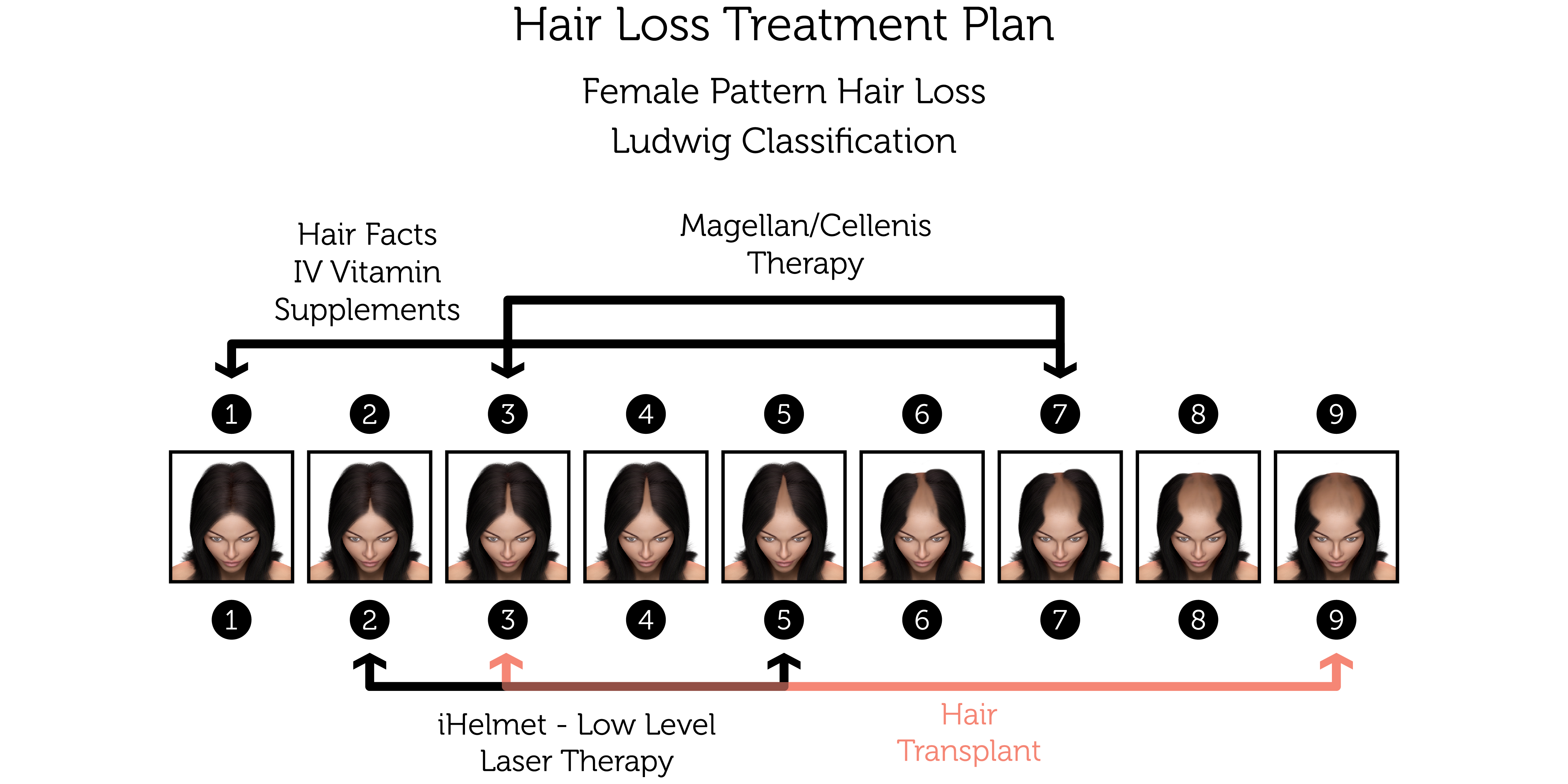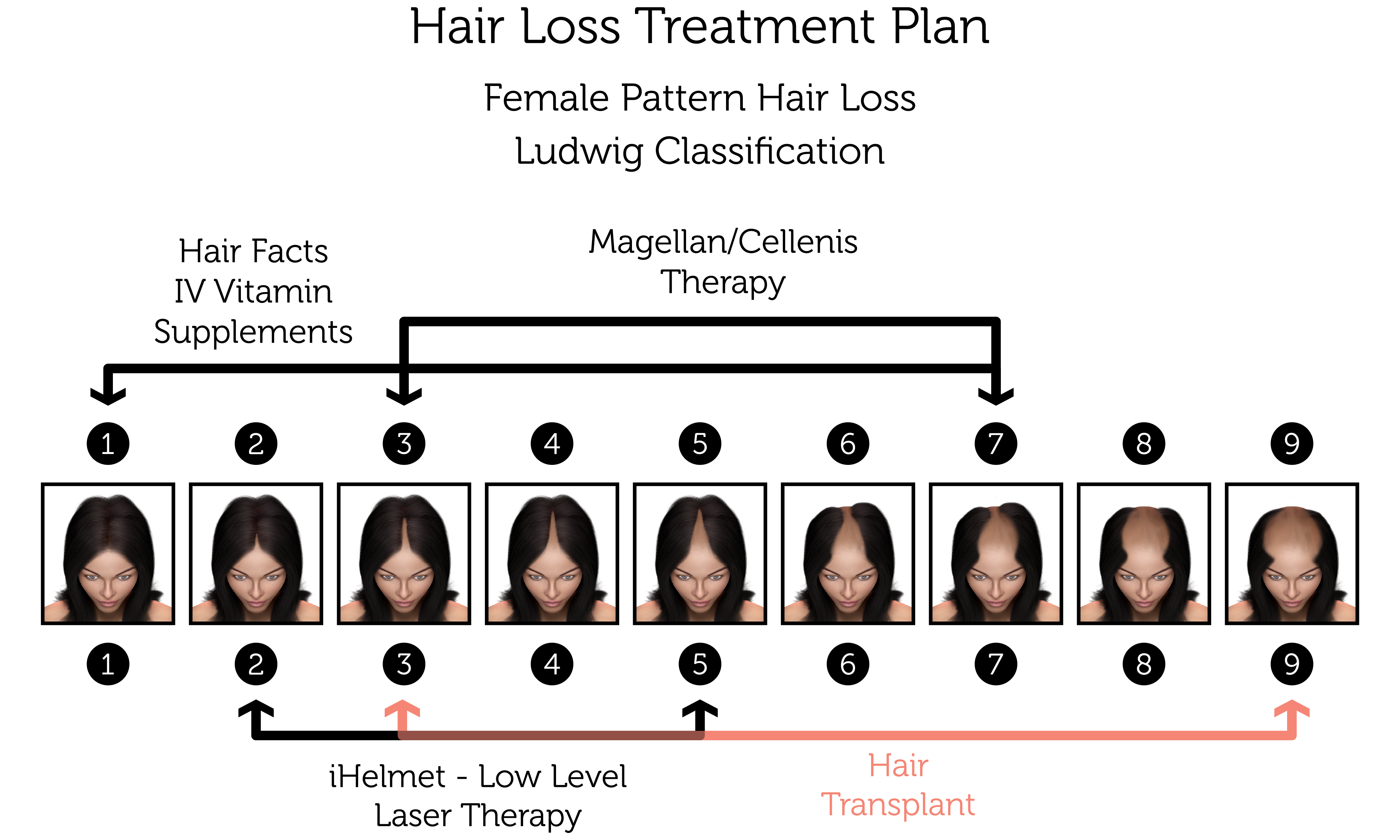 Before
After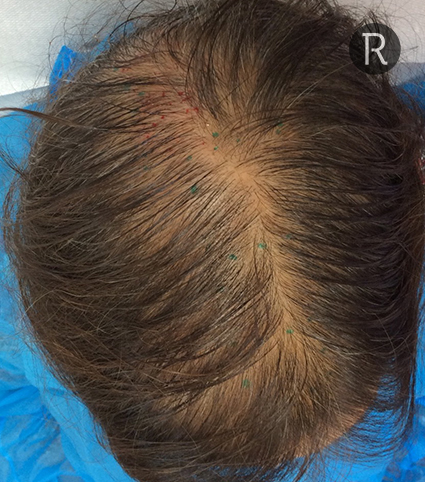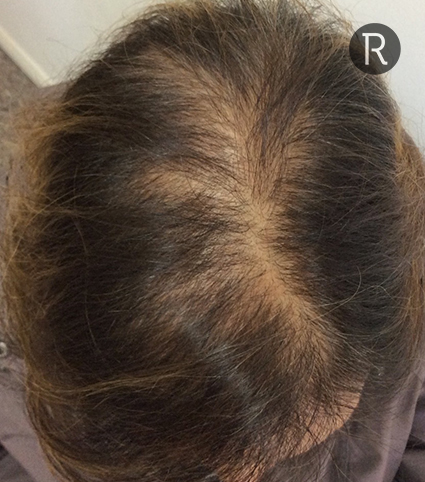 ©Individual results may vary.
All hope is not lost for those suffering from female pattern hair loss. Microneedling and platelet rich plasma have shown great promise and we are firm believers in its efficacy. With the majority of sufferers of androgenic alopecia being male, often women are forgotten. At Rejuvence we recognise that hair loss in women can often have greater psychological distress. Biocellular hair restoration is an exciting new development and Rejuvence Clinic is one of the few clinics offering this treatment.