Keloids and hypertrophic scars can be extremely distressing for those who suffer with them. They are often extremely difficult to treat and can be the source of embarrassment especially if they are in easily visible areas. At Rejuvence we do not claim to have a magic cure for keloids and hypertrophic scars but we do offer a range of treatments that can help.
Keloids or keloid scars develop as a result of an overgrowth of collagen over cuts or wounds or following procedures such as ear piercings or tattoos. They can also occur after treatments such as aggressive lasers or deep chemical peels. Keloids are defined as raised scars that extend beyond the borders of the original cut or wound. They can grow to significant size and can often also be associated with itching and peeling.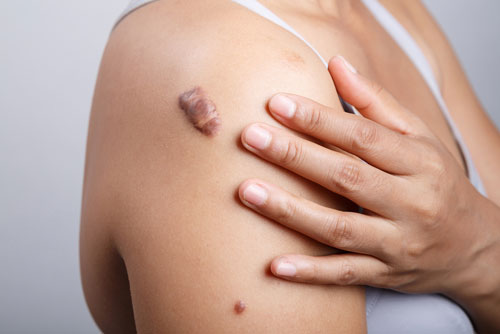 Where do keloids normally occur?
Keloids normally occur over the upper chest, breast bone, shoulders and upper arms, ears, scalp, back and lower legs. They are particularly common after cuts and wounds to the shoulders and back as well as after ear piercings. As mentioned earlier they can also occur after certain cosmetic procedures in susceptible ethnic groups, especially those with darker skin types.
Who are most likely to develop keloids?
Keloids are not particularly common but certain ethnic groups can be quite prone to them. Specifically Afro-Carribeans, Asians (from the Indian Subcontinent) as well as certain Mediterranean groups can develop keloids. They are not contagious but can run in families.
Can keloid scars be treated?
Keloids are extremely difficult to treat. Hence prevention is the best approach. For those individuals who are likely to be prone to keloids it is best to avoid specific types of cosmetic treatments and procedures except if absolutely necessary. These individuals should also be extremely careful when it comes to getting their ears pierced or having tattoos done. They should especially avoid keloid prone areas such as the chest, back, shoulders and upper arms.
Before
After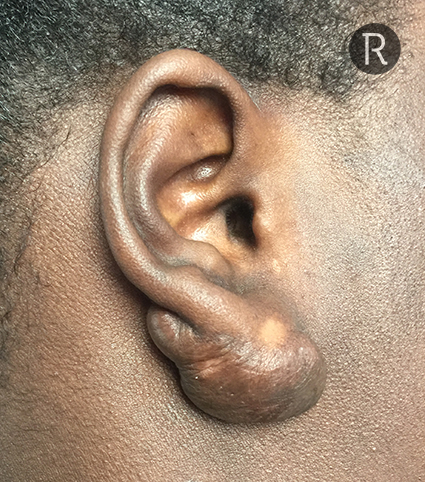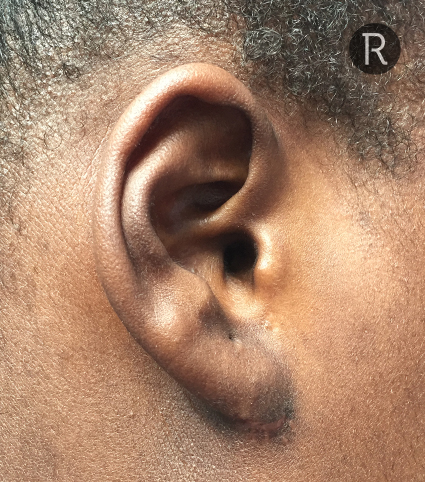 Before
After
Before
After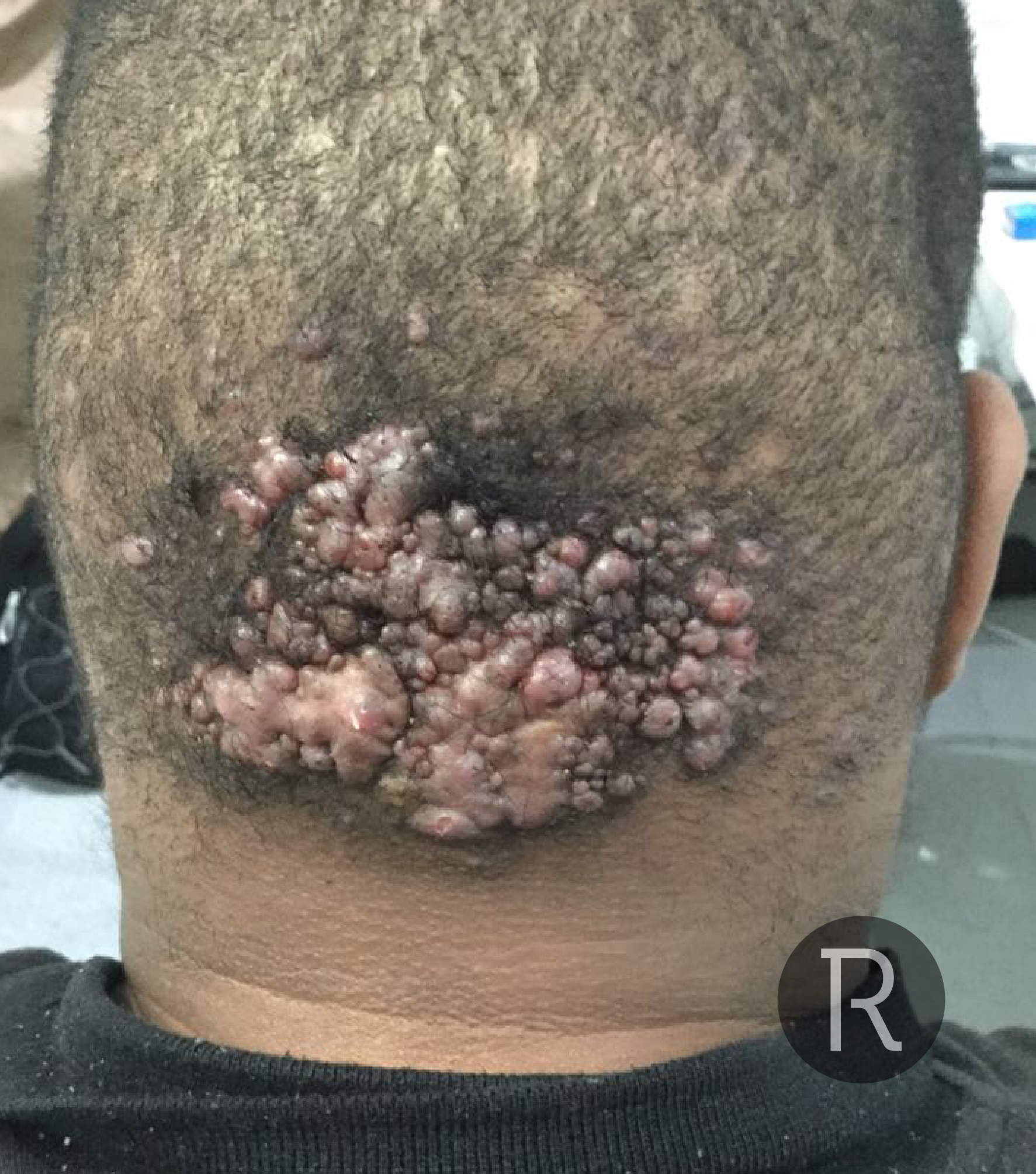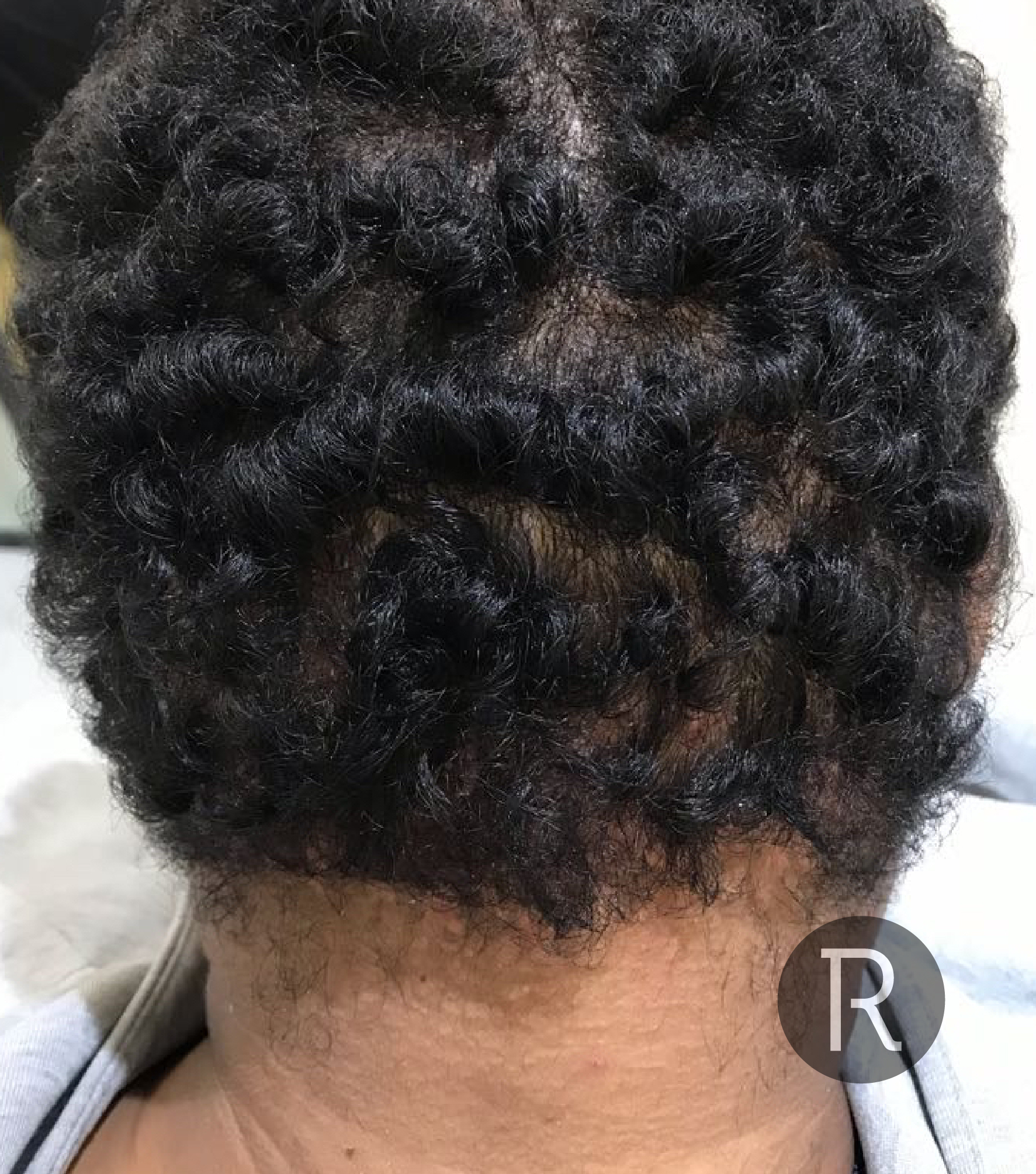 Before
After
Before
After
©Individual results may vary.
What can we do at Rejuvence Clinic?
At Rejuvence we have experience in treating clients who suffer with troublesome keloids. We are able to provide a course of steroid injections into the scars themselves and often follow up in between treatment sessions with topical steroid creams. We are also able to carry out excision of the keloids and will recommend a combination of steroid injections afterwards along side compression bandaging (depending upon where the keloids are) and silicone gel and strips. We have had some excellent results but always advise our clients that there is a high risk of recurrence. We understand the distressing nature of keloids and how they can severely affect one's self esteem and confidence. Book a consultation to find out more.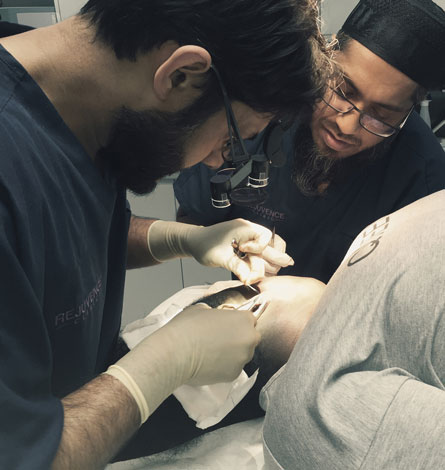 Can Laser help improve hypertrophic and keloid scars?
Laser treatment in the form of Nd:YAG 1064nm wavelength laser has been found to be very effective in the treatment of hypertrophic and keloid scars especially in Skin Types I-IV. Nd:YAG laser targets the superficial blood vessels in scars that are quite red and of a contrasting colour and can help to reduce this. They also result in the transfer of heat to the deep dermis (deep layer of the skin) and breakdown of the scar followed by new and more organised collagen regrowth improving hypertrophic and keloid scars. Nd:YAG laser in combination with intralesional steroid treatment has been shown to demonstrate excellent cosmetic improvement in the appearance of keloids. At Rejuvence we combine laser with other treatments to give excellent results. For further information on laser treatment options for hypertrophic and keloid scars at Rejuvence click here.