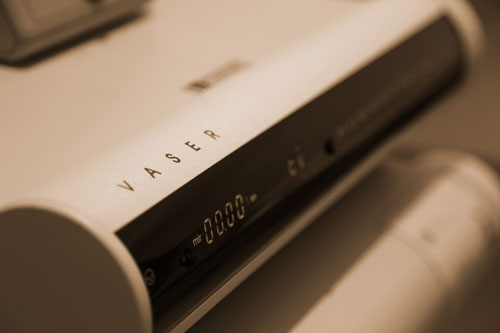 At Rejuvence Clinic we offer cutting edge liposculpting procedures that help you to attain the body and shape you have always wanted. By combining VASER liposuction and J-Plazty techniques we are the only clinic in the UK that can achieve fat removal with phenomenal skin tightening. We believe our services are not just for a small lucky group of men and women within reach of perfection. We can bring a smile to anyone and boost their confidence without intimidating them with images of male and female perfection.
VASER is minimally invasive liposuction that does not require a general anaesthetic and instead can be done with patients awake under local anaesthetic. VASER liposuction is much more than traditional liposuction. It is often referred to as liposculpture and can help to remove excess fat in stubborn hard to remove areas providing a more contoured and appealing silhouette. Advantages of VASER liposuction over other liposuction techniques are:
No overnight stay is required.
Minimally invasive with very little damage to surrounding tissues.
Minimal risk of bleeding, bruising and discomfort
Minimal downtime associated with procedure.
Some stimulation of collagen and limited skin tightening.
Conventional liposuction can result in damage to adjacent structures, increasing bruising, increased bleeding and has no skin tightening effect.
VASER stands for Vibration of Sound Energy at Resonance. Essentially the VASER probes emit ultrasound energy that specifically targets fat cells leaving other tissues intact. The fat is subsequently emulsified (melted) by the ultrasound energy and can then be suctioned away using gentle suction probes. There is minimal damage to the surrounding muscle and fascia.
VASER is a minimally invasive procedure performed under local anaesthetic. Following administration of local anaesthetic and appropriate numbing of the region of interest a probe is inserted under the skin into the fat and this transmits ultrasound energy that subsequently liquefies fat leaving surrounding adjacent structures in tact. A suction probe is then inserted and through a gentle suction process removes the fat.
This is very different to traditional liposuction techniques that employ the use of liposuction cannulas fitted with specialised cutting blades. They are often associated with increased bleeding and bruising as well as longer downtime and most importantly can result in inadvertent damage to other surrounding structures.
In more extensive liposculpting cases, where there are multiple regions involved including the front and the back and/or large amounts of fat to be removed we suggest carrying out the procedure under sedation. We also suggest carrying out procedures under sedation in revision liposuction cases. This is not quite a general anaesthetic but does require monitoring and the presence of an anaesthetist. Where sedation is necessary we carry out the procedures at a sister clinic on Harley Street. There is also a significant additional cost involved.

What is Manual Lymphatic Drainage Massage?
Manual Lymphatic Drainage (MLD) Massage is a type of massage that is performed to encourage improved drainage of fluid following procedures such as VASER liposuction. Massage combined with deep breathing exercises helps to divert fluid away from recovering and overworked lymphatic drainage regions to other regions of the body helping to eliminate swelling and speed up post-operative recovery. Following VASER and J-Plazty procedure MLD is encouraged.