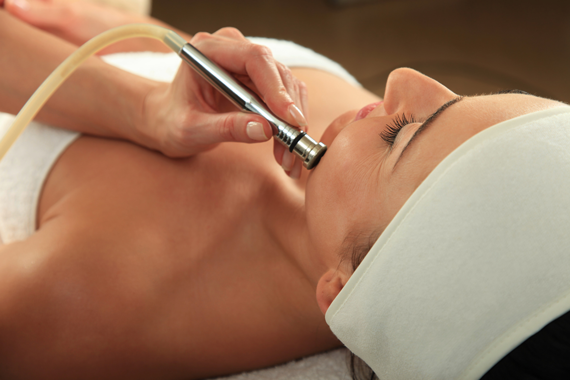 Microdermabrasion is a skin resurfacing technique that was developed in Italy in 1985 by Marini and Lo Brutto. It is a non-invasive procedure that is used to improve skin appearance and texture. It has been estimated by the American Academy of Cosmetic Surgery to be the second most widely used cosmetic procedure after wrinkle relaxation injections. Microdermabrasion mechanically removes layers of skin using abrasives with effects limited to the superficial epidermis rather than the deeper dermis. It is used to treat acne scars, fine lines, unwanted pigmentation and other superficial skin damage associated with ageing and sun exposure.
Microdermabrasion is similar to sand blasting and involves abrasive micro crystals projected at the skin, and then sucked away by a vacuum within a closed system. More recently crystal free systems have been developed. In a similar way to light chemical peels microdermabrasion serves to remove superficial layers of the skin and provide an exfoliating effect. Repeated treatment sessions result in increased production of collagen, thicker epidermis and improvements in the appearance of fine lines, wrinkles and superficial scars as well as some pigmentation problems. The texture of skin is noticed to be smoother immediately after treatment.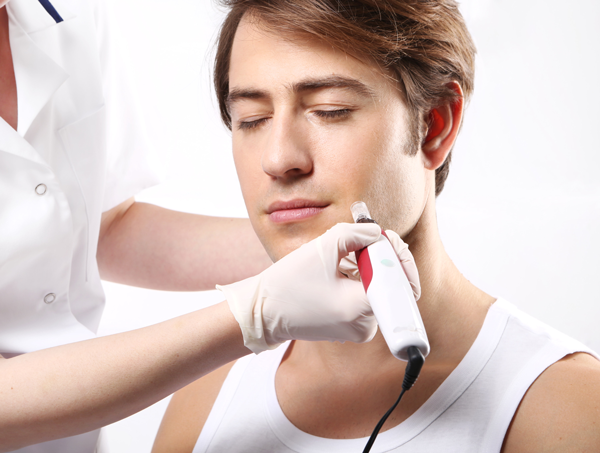 What is it used to treat?
Microdermabrasion can be considered a superficial resurfacing treatment and hence is used to treat clients seeking facial rejuvenation, improvement in fine lines and relatively superficial wrinkles, improvement in acne scars as well as some improvement in pigmentation problems such as melasma. It is also used to improve the general texture and improve skin smoothness.
At Rejuvence we are experienced in the use of microdermabrasion and the extents of its success. It is very good as an entry level treatment especially when our clients are not keen to pursue more aggressive treatment programs that are also much more expensive. Microdermabrasion is a very cost effective and gentle form of skin resurfacing that will ultimately yield good results in combination with good daily skin care programs. It can also prepare the skin for more established treatments at a later date.