As we age, the skin around the jawline and neck loses collagen and elastin. As a result skin starts to sag and become crepey. In addition only a lucky few are able to maintain a steady weight over the years. Gains in weight can lead to accumulation of fat just underneath the chin (submental) and around the neck. This results in the loss of a previously youthful and slender neck. Despite best efforts in the gym it can be difficult to lose this fat. In addition there is undue stretching of the skin and even if one manages to lose this fat the skin remains loose and crepey. At Rejuvence we are able to offer VASER liposuction as a minimally invasive procedure to help remove stubborn submental fat and help to restore your neckline without the need for a neck lift.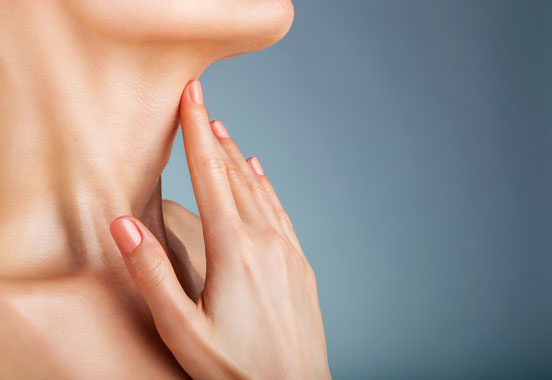 What is VASER liposuction for the neck?
VASER stands for Vibration of Sound Energy at Resonance. Essentially the VASER probes emit ultrasound energy that specifically targets fat cells leaving other tissues intact. The fat is subsequently emulsified (melted) by the ultrasound energy and can then be suctioned away using gentle suction probes. There is minimal damage to the surrounding muscle and fascia. VASER is an extremely gentle form of liposuction with some associated skin tightening and hence makes it ideal for treatment of submental fat.
Why get your treatment at Rejuvence Clinic?
VASER liposuction is a very effective treatment for the removal of submental fat and help to restore the profile of the neck and jawline. At Rejuvence Clinic we recommend the combination of VASER with J-Plazty. We are the only clinic in the UK that offers J-Plazty powered by J-Plasma. This revolutionary technology provides phenomenal skin tightening with results rivalling those of a more invasive neck lift. If you are considering VASER liposuction for your neck come to us and don't just get VASER. Get J-Plazty Neck – VASER with J-Plasma!